The Late Great Wake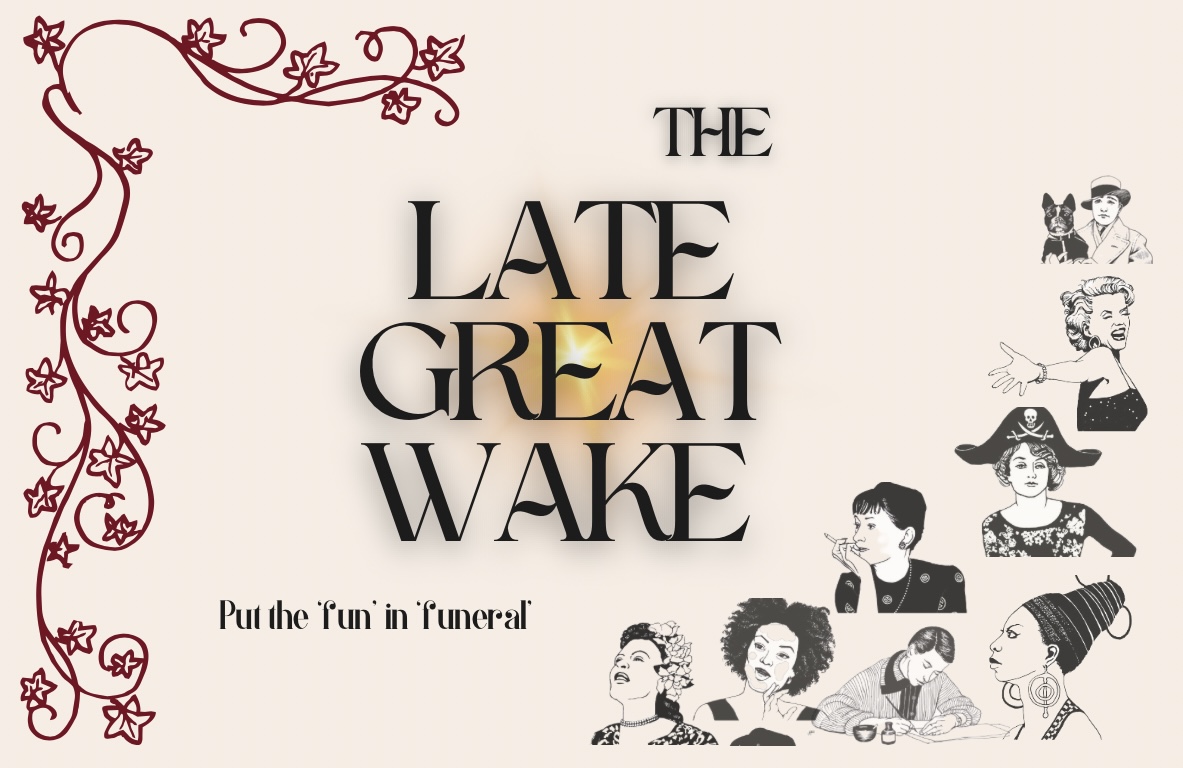 Invited guests will join Rebecca Mordan and Anna Mansell in this live recorded podcast as they pay tribute to either; Virginia Woolf, Frida Kahlo, Nina Simone or Tove Jansson – as voted on by you!
Enjoy a lively eulogy to the heroine of our audiences' choice including, their trials, tribulations and triumphs, then stay on for wake that puts the 'fun' into 'funeral'! All enjoyed along with a signature cocktail dedicated to the deceased doyenne.
Invitation only. Princess Pavillions, Falmouth
This event is part of the Mayven Festival Winter 2023 in Cornwall. The Mayven Festivals project has received £25,000 from the UK Government through the UK Shared Prosperity Fund and is part of a £4.4m investment in a cultural events and talent programme across Cornwall and the Isles of Scilly.