Game On! – Truro
November 17 @ 7:00 pm

-

9:00 pm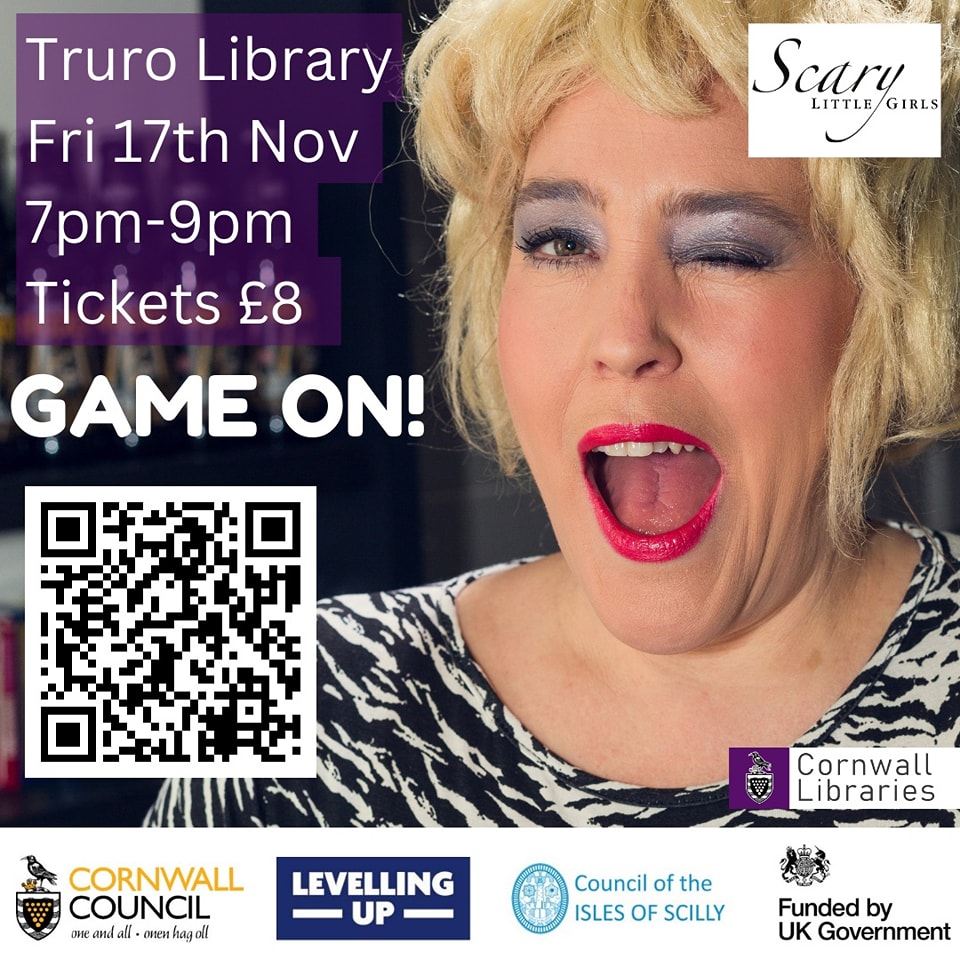 Be ready for action when you join landlady Pat Pinch for a brand new game show inspired pub quiz and theatre performance.
Expect karaoke classics, trivia and a twist on some family favourites. Come on down!
Originally commissioned by Creative Scene, West Yorkshire, this show brings you the best of modern cabaret comedy, vintage TV game shows and a traditional pub quiz. Join Quiz Mistress and Pub Landlady PAT PINCH as she takes over your local library with live music, prizes and audience participation!
Test your team with rounds such as:
– Super Smashing Great, general knowledge with a moving target!
– Pat in Your Eyes, music round with karaoke hits!
– Balls Up a Gladiator, get your coloured ball into the gladiator's bucket and earn your team mega points!
Whether you're a liver-bashing regular or a strict abstainer, a quiz master-mind or an absolute beginner, PAT is waiting to treat you to six of the best pub quiz rounds EVER!
Scary Little Girls specialise in presenting intelligent entertainment in a totally accessible format – expect our unique take on your favourite games shows of yesteryear to come to life in a way never before seen off the screen!