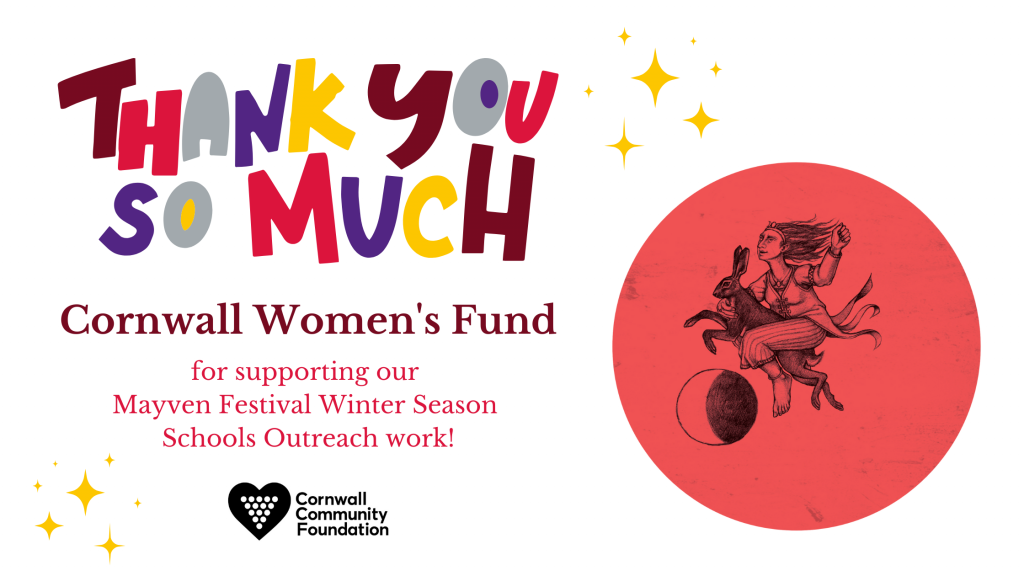 We are absolutely thrilled to share that we have been awarded £5,000 from the Cornwall Women's Fund by the Cornwall Community Foundation, to support the schools element of our Mayven Festival Winter Season!
This is for a huge range of work rooted in empowering young people and helping them find their voice as we come out of the pandemic. We know that young people have had particular difficulties around lack of connection relating to the pandemic and we want to support them in the best way we know how – by making spaces to create, perform, and enjoy.
Thank you so much to the Cornwall Community Foundation and specifically the Women's Fund – we so appreciate your support!