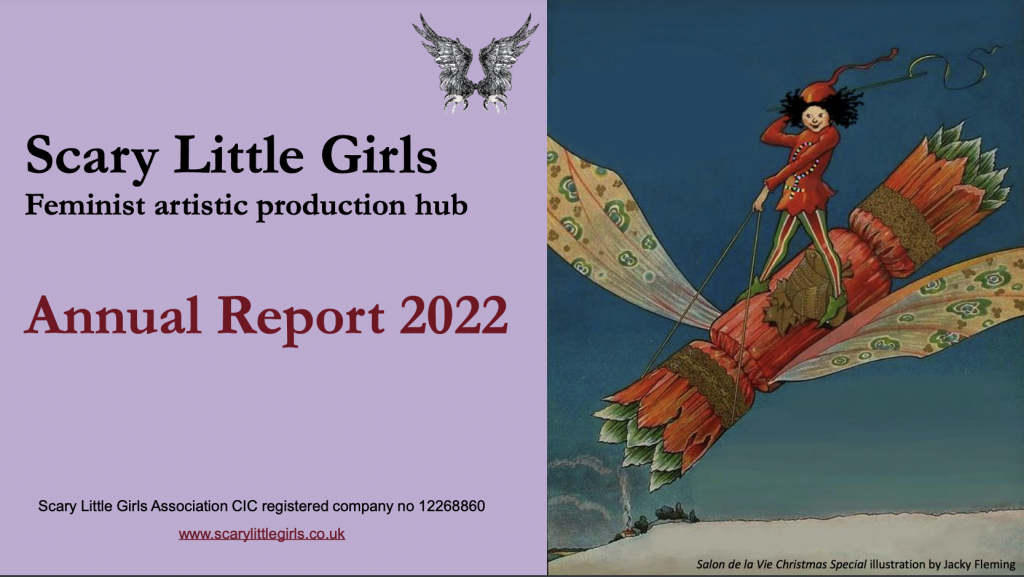 We are delighted to tell you that Scary Little Girls Annual Report and Accounts for 21/22 is now available for your reading pleasure!
We know that reports aren't ALWAYS the most exciting things but we think ours is pretty darned fabulous! Not only do we look back over 21/22 and forward right the way to 2025, but we've included some cracking photos from our recent work and our Greenham celebrations, and you get to meet some REAL behind the scenes folks, our amazing Advisory Board.
We also thank everyone we've worked with.* Friends, we are so proud to connect with you, to celebrate with you – to create with you.
Thank you to everyone who has been part of the last year with us. And to everyone who has been part of our 20 years so far. We love each and every one of you and can't wait to put our exciting plans (they're in the report!) into action!
*Well, everyone we could remember – if you're not there, please accept our apologies for the inevitable but not ungrateful omission.