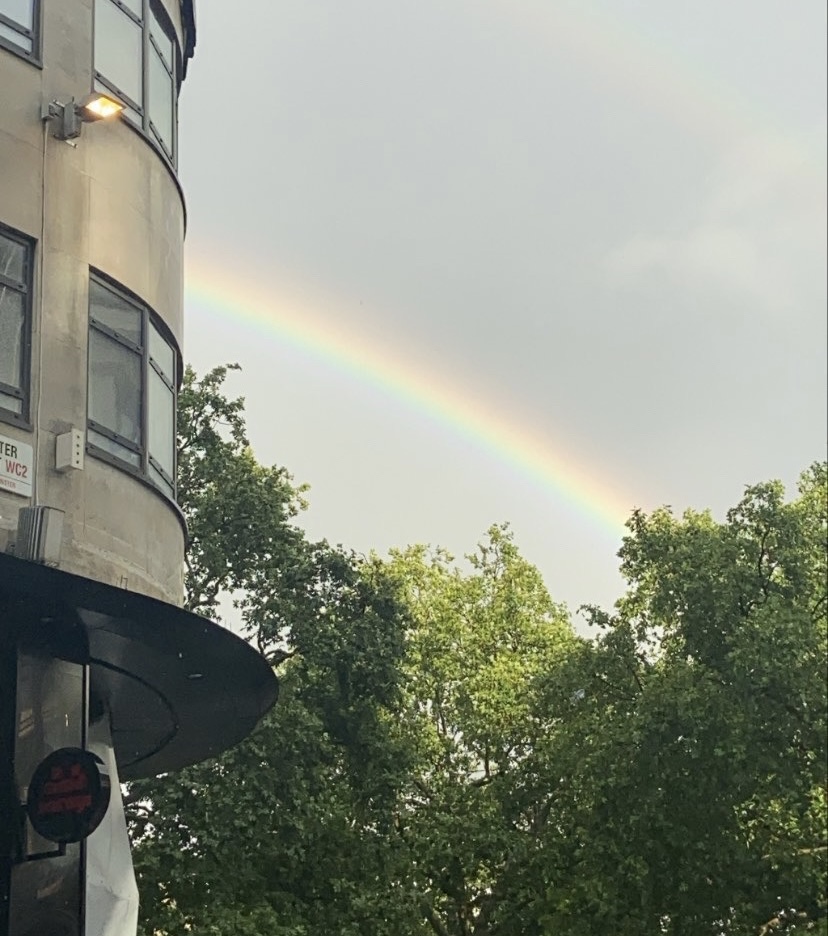 Today we are saying thank you and goodbye at the same time as we introduce you to our amazing Kickstarter, Rose Jones.
Rose has been with us since July, as our Digital Marketing Assistant. We are delighted to say she has, today, secured an apprenticeship with our communications partner 92 Minutes. Rose took the photo here during a big journey on a big day in Rose's life when a rainbow broke through a lot of rain to bring good cheer.
Hi, I'm Rose. I began working with Scary Little Girls and Greenham Women Everywhere back in July 2020 through the Kickstart scheme as a Digital Marketing Assistant for 6 months.
Through my time working here, not only have I learned tons of new skills that will help me in the future, I have also learned so much about feminism. Working amongst so many like-minded women has given me the confidence to share my ideas and get involved. I love being creative and this job has allowed me to do that, as well as challenge me to come up with solutions and ideas.
One of my favourite things I got to do was travel to Greenham Common for the 40th anniversary celebrations – it was so amazing meeting some of the Greenham Women who were there 40 years ago! Another of my favourite things was being able to make images (for example – the Greenham postcards featuring our logo, our 40th anniversary logo and the march route – thank you Jacky Fleming for the actual logos). I had a lot of fun improving my skills on Canva and learning about what works on social media.
Although my placement was only for 6 months, I hope to continue my work with SLG and GWE through an apprenticeship at 92 Minutes. I have met so many wonderful women working here and I could not be happier that it was my first job!