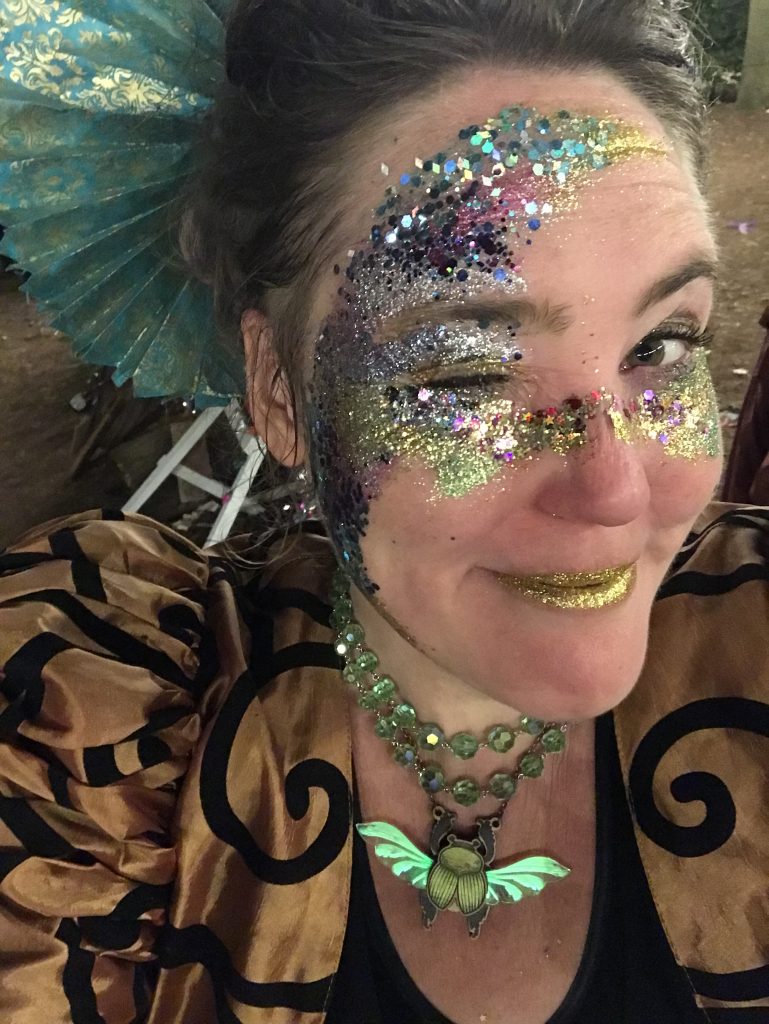 I'm going to really commit to the sparkle for this last salon of the year, I have been holding back all year but by goddess no more!
And what I want to know is can you do better?! See pic above for the sort of level I'm going for!
I really, really (really) want to see what you can do. Think of it as a Christmas present to me, and in return all feature your selfies in the show and there'll be a prize for the most shiny (I don't know what it is yet, but I'm working on it…)
So, mon cher, for honour, for glory, for glitter! I hope to see your sparkly faces very soon!