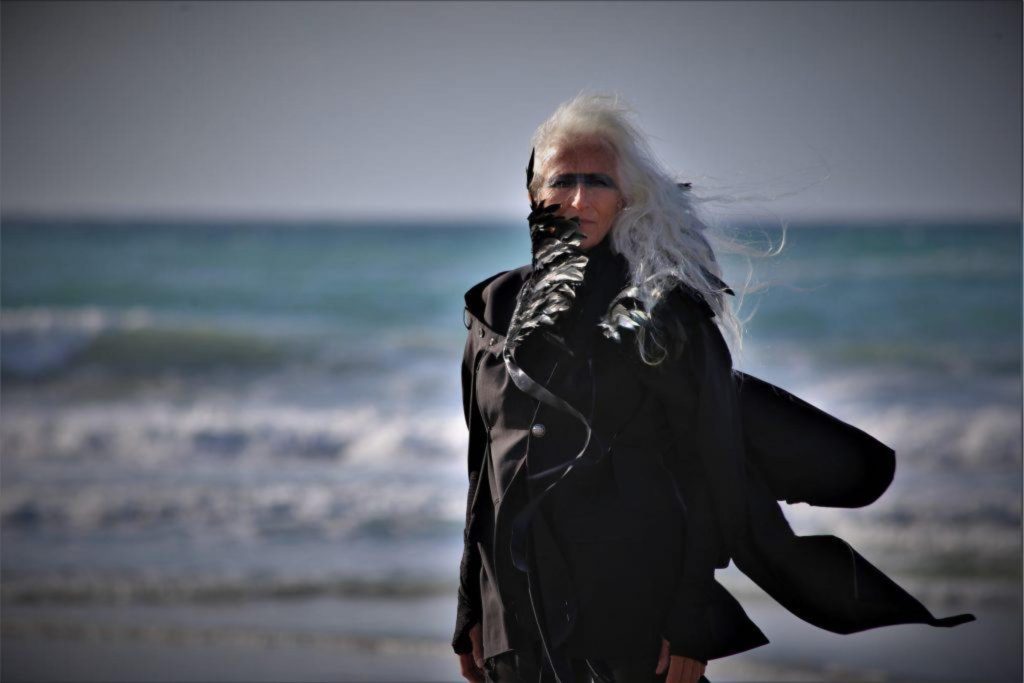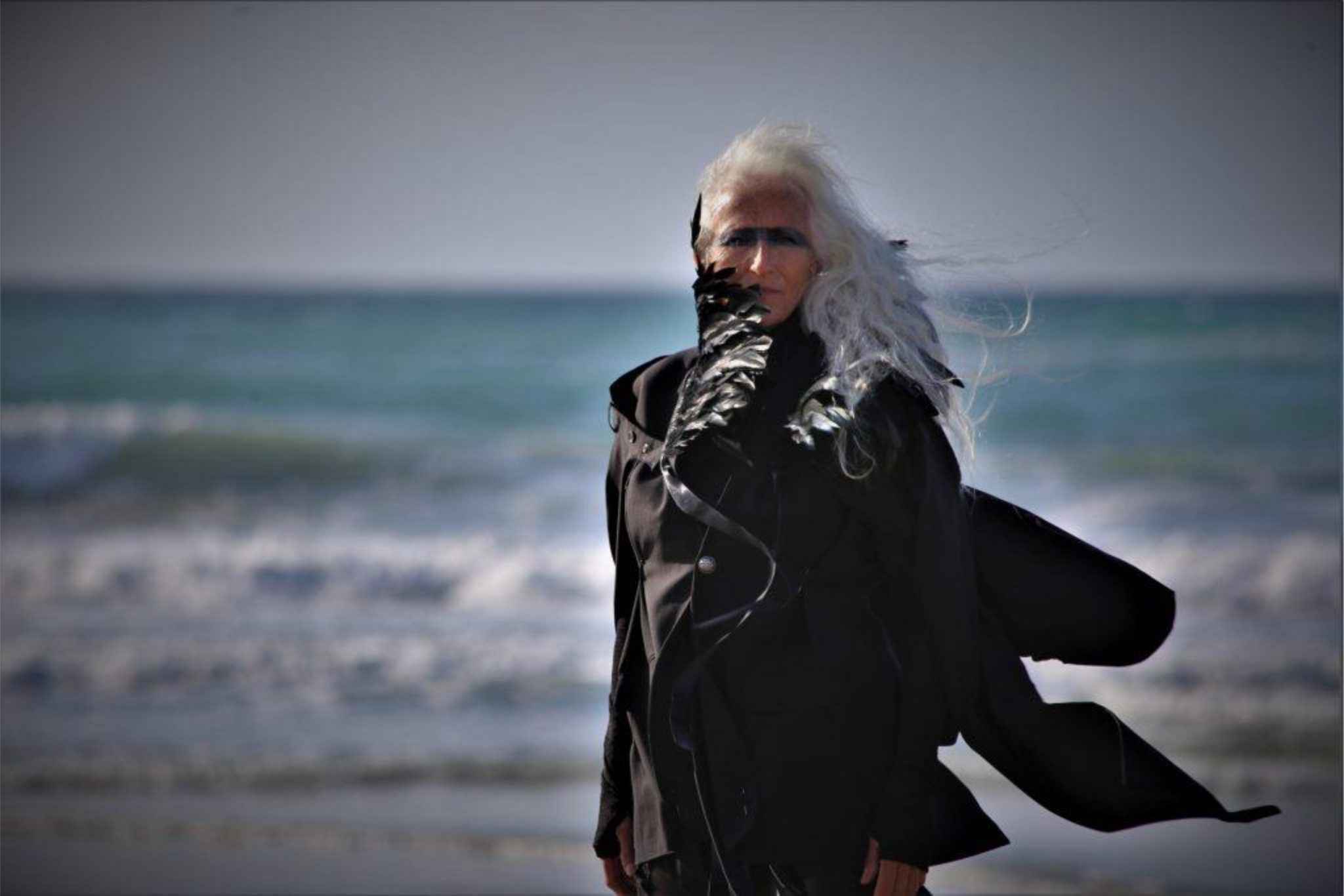 This is adapted from a statement made by Rebecca Mordan, Artistic Director, in our Annual Report, July 2020
It's remarkable to think that last year we faced the biggest threat to the continued existence of Scary Little Girls, and yet now – in the summer of 2020 – we are enjoying the kind of financial stability that is so rare in this industry.
Don't get me wrong: my concept of stability comes from years of being a jobbing actor, running my own company and trying to nip through the closing doors of different pots of arts funding.
Right now, thanks to our biggest ever grant from the Heritage Lottery Fund combined with emergency funding from Arts Council England, SLG is engaged in a wonderful range of creative projects. The combined effects of austerity and Covid-19 have not completely halted us as a production hub: we can regroup during this industry-wide emergency and strategise on how to continue supporting our artists and our audiences when they need us most. It has been hugely gratifying to have funds in place to employ artists and tech creatives at a time when most of their other income has fallen away.
Summer 2019 was not nearly so optimistic. Coming to the end of our grants with no new funding in sight, with autumn tours being scaled back as local venues across the UK struggled to survive, I had to make some difficult decisions. SLG cut its operational costs wherever possible and reduced tour programming and admin support from colleagues and friends who have long made sure SLG's work gets seen. I went without my own wage for several months and battened down the hatches.
Having worked strategically for years to create a diverse, robust business model with blended income streams (as the saying goes) not solely reliant on grant funding, it was a bitter blow to realise that our foundations could become so vulnerable. We've found it increasingly challenging to secure financially viable rural touring dates; regional mid-scale theatre opportunities have taken us years of unpaid labour and upfront investment to pursue; schools and local councils have suffered from austerity cuts that prohibit buying in professional programmes; charities and companies often do not have the security to commission our workshops.
We still benefit from the wonderful contacts we've built up through many years of touring a wide variety of shows and delivering bespoke workshops. But for the time being at least, these income streams have peaked and the backbone of SLG's finances has reverted to grant funding.
We've made incredible gains over the years thanks to grants across a wonderful variety of projects, but I am nervous of putting so many of our eggs in a basket that is itself increasingly uncertain… Given this context, it is remarkable that we've achieved so much in the past year – and in fact we have expanded what I thought was possible for SLG in terms of step-changes in accessibility, digital output, cross-sector partnerships and creating national networks.
This ability to pivot, adapt, evolve and thrive under new circumstances is what has kept SLG going successfully for so long – and hopefully well into the future, despite its myriad uncertainties!
Michèle Taylor, Director for Change and co-founder of Ramps on the Moon, has been mentoring me as part of the Diversity Development Prototype project funded by the Arts Council. She has taken us on a major leap forward and we now have a set of skills and awareness we can employ across the board in our work and company development. We now work better with diverse artists and reach diverse audiences and participants – and have simultaneously been brought up to date in digital and tech advances in the industry. Michèle's expertise, passion and dynamism have been a transformative asset for SLG and it is a great privilege to count her amongst our Patrons.
The luck of the timing of this strategic development just ahead of Covid19 and lockdown cannot be underestimated: we have been hugely fortunate in having a relatively smooth transition to remote working because of the underpinning already in place from the Diversity Development Prototype project. Although we've had to cancel a number of planned performances in 2020, this loss of income and exposure has not been felt as keenly as it would have last year.
Emergency funding from Feast right at the beginning of lockdown gave us the necessary boost to pivot, adapt, evolve and thrive once again, transforming our popular salon events into online episodes called Salon de la Vie, a fortnightly celebration of women's art and literature.
To be perfectly honest, I struggled with the technical side of things – something I've put off getting to grips with for many years – but we got there eventually, and I'm proud of the small but growing body of work SLG is creating online. This includes a regular blog I've been strong-armed into posting as part of improving our online and social media presence.
This brings me, at last, to the most significant series of projects SLG has ever attempted: documenting and celebrating the incredible achievements of the Greenham Common Women's Peace Camp.
In last year's Annual Report we described Greenham Women Everywhere, which has created an archive of interviews, photographs and artefacts from over 100 Greenham Women and turned this into a touring pop-up exhibition and online archive.
With further funding we've launched the Greenham Uncommon project which builds on the connections we've made and enables SLG to act as a conduit to celebrate the 40th anniversary in 2021 of the march from Cardiff to RAF Greenham Common, which became the beginning of the peace camp. We're also creating an incredibly rich online world of existing and new materials, testimonies, interviews, songs and other artistic responses to Greenham (including an AI 'choose your own adventure' journey), through a quasi virtual reality camp.
Launching in autumn 2020, this interactive experience will take you to each of the camps at the gates of the military base, bringing them to life with stories and song, and linking to a new generation of activists.
Pulling all these diverse and complex elements together from multiple, overlapping projects is really helping me feel like I'm living up to the old Greenham saying: I am the flow I am the ebb, I am the weaver I am the web. It's a wonderful privilege to be working with so many awesome women and very fortuitous that this lockdown period has coincided with the development of online resources and preparing for next year's events – meaning we can still forge ahead with everything we have planned to celebrate the Greenham Women.
I can't express enough my gratitude and admiration for everyone I've been working with this year, who have responded so positively and generously to our many and varied projects. The highs and lows of running SLG always lead me to a renewed commitment to telling the stories of as many fascinating and inspiring women as possible, and to engaging artists in creating new ways of expressing and sharing these stories.
Pivot, adapt, evolve, thrive – repeat!
This is adapted from a statement made by Rebecca Mordan, Artistic Director, in our Annual Report, July 2020