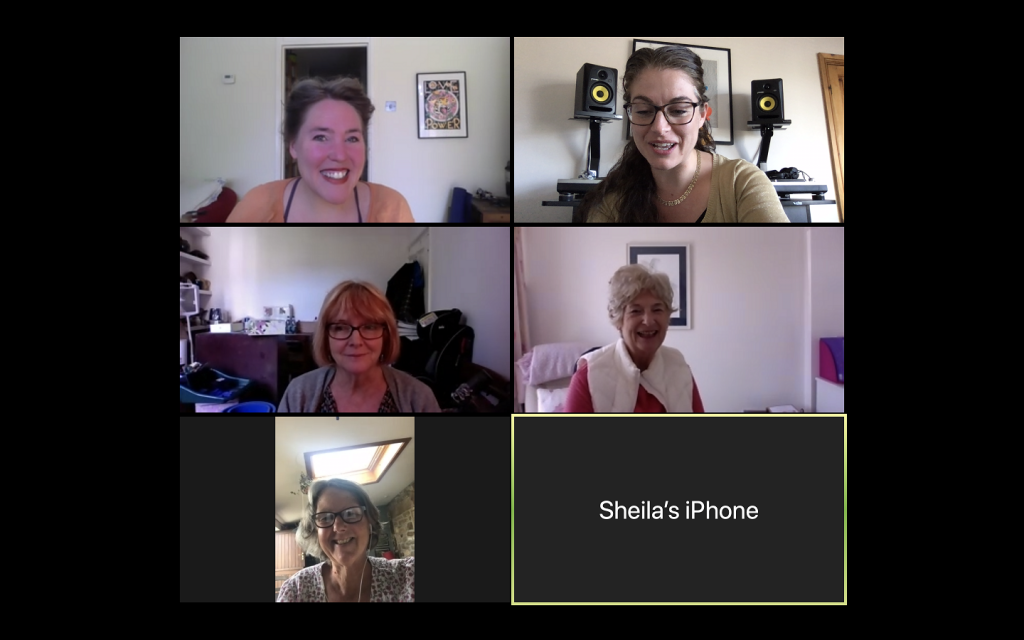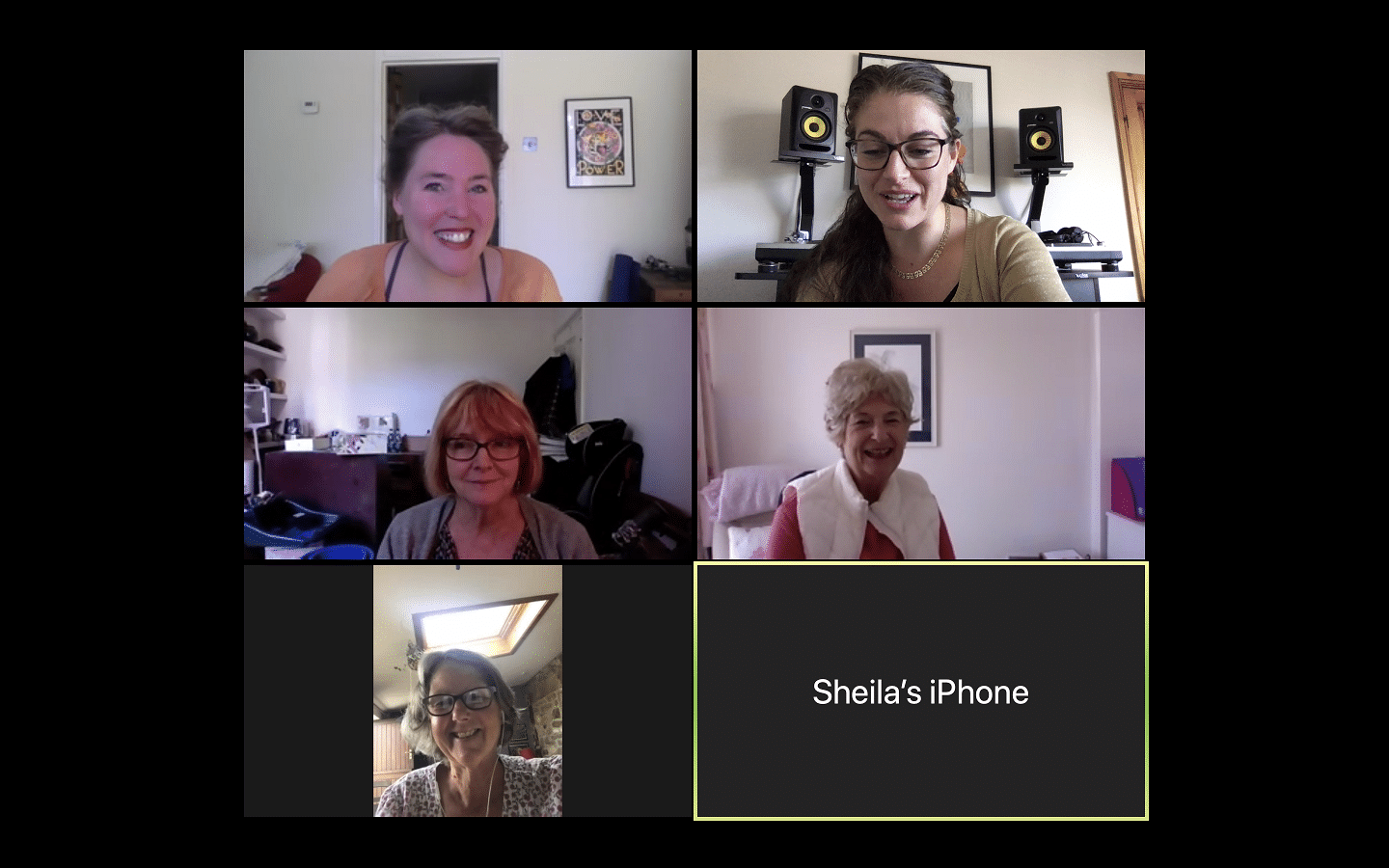 This piece is adapted from Sarah Pym's opening statement in our Annual Report in her role as our Chair of Trustees, in July 2020
As Scary Little Girls' financial year ended on 31st March 2020, the world was changing rapidly because of Covid-19.
All people in the UK and most of the world were in quarantine. The company had to take immediate action to mitigate the effects of lockdown on a producing company.
A successful application was rapidly made to the Arts Council England Emergency Fund. With venues closed for the foreseeable future, all theatre-makers have had to dive deep into their creative reservoirs in order to first of all survive and crucially to continue serving their audiences.
SLG responded quickly by delivering Salon de la Vie, online interactive cabarets, on Wednesday evenings into the lockdown period, supported by a small emergency grant from Feast.
Covid-19 was not the only challenge that SLG had faced during the year. With austerity biting, the company was forced to review its autumn touring as venues became less willing to pay full fees. However with careful financial control SLG 'cut its coat' and reduced the number of gigs, cut wages and successfully toured the Mary Wollstonecraft walks, Salon du Chocolat, It's Your Round and bespoke Living Literature Walks around Leeds and as part of the International Agatha Christie Festival in Torquay, to maintain cash-flow.
A successful application to Arts Council England to strengthen and develop the company's diversity work took the company through until the end of the year.
Financial challenges have never shackled SLG's creative output. The company's ability to forge new partnerships and produce new work resulted in Sea Cry Saga in the summer of 2019 on the dramatic Chapel Porth beach. This co-production with Creation Theatre enabled a new piece of storytelling to be successfully trialled and attracted the interest of programmers of outdoor work for September 2020, which Covid-19 subsequently stalled. Fortunately, much of SLG's work has been able to carry on. The Greenham Women Everywhere project is one of the most extensive and impactful pieces of work that SLG has initiated. Hundreds of women have come forward for interviews to be archived.
SLG has toured its pop-up Greenham exhibition, hosted talks and discussions, singa-longs (both in person and via Zoom), screenings of Carry Greenham Home, produced animation projects with Falmouth University and most importantly given voices to the thousands of women activists who made history between 1981 and 2000. We are extremely grateful to the Heritage Lottery Fund who have supported this project throughout and enable so much work. The archive continues grow and develop, gathering more support along the way just like the movement it illustrates. Approaches from film, television and radio companies are being followed up despite Covid-19, as are discussions with The Greenham Watch Tower Museum for a big celebration both at Greenham Common and in Wales (where the original march began) in 2021.
Following an extensive period of research and discussion during the year, the Trustees decided unanimously to form a Community Interest Company (CIC). Rather than following the traditional route of forming an incorporated company to sit alongside the charity it was agreed that becoming a CIC would be a more appropriate model for SLG, enabling Rebecca Mordan, Sharon Andrew and Adrian Walker to be Directors with the vision and freedom to take the company forward. The Trustees are being given the option to become an Advisory Board (and all are keen to do so) in order to continue as a supportive resource. The change will be finalised in 2020/21. This year ends in a landscape that we have never seen before that will provide opportunities as well as obstacles. With Rebecca's skill, creativity and entrepreneurial flair, a new website, eight terrific patrons in place and a strong board, I am confident that Scary Little Girls will survive and thrive as we come out of the Covid-19 crisis.
This piece is adapted from Sarah Pym's opening statement in our Annual Report in her role as our Chair of Trustees, in July 2020