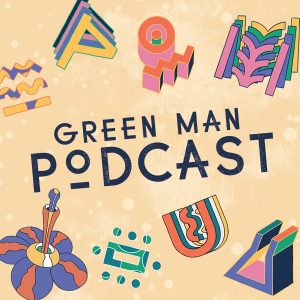 Recently, our director Becca hosted The Green Man Podcast! It's a brilliant chat with peace campaigner and Greenham Woman Sue Say and folk singing legend Frankie Armstrong.
Back in August, we were at the Green Man Festival with our Greenham Common Women's Peace Camp exhibition.
Thank you so much Green Man for having us and for this fantastic episode! Becca hosts the first half, here is what it's all about:
From 1981 for almost 20 years, Greenham Common became home to thousands of women acting in political resistance to the nuclear arms race, to patriarchy and violence in all its forms and to the claiming of British common land to store US missiles. Greenham Women Everywhere is a project focused on collating and preserving the stories from these protests, creating an archive and asking, how can the legacy of Greenham Common inspire the next generation of activists and give us hope for the future? Rebecca Mordan from the project talks to peace campaigner Sue Say and singer Frankie Armstrong about their Greenham memories.
"If you want what we've got now, fine – and if you don't, don't walk on by – say no!" – Sue Say
"There are a lot of people who have a lot of power & a lot of money and they're trying to accrue more power & more money, and most of them are men! And I just think, we need to say no!" – Frankie Armstrong
The second half of the episode features music from artists Melin Melyn and Rozi Plain.