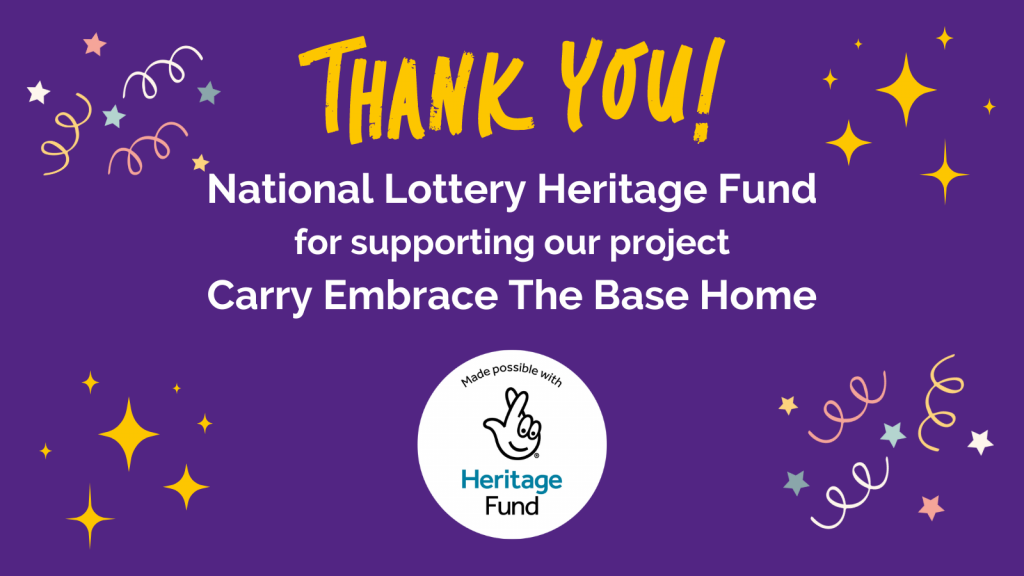 We're SO pleased and excited to make this announcement!
We have been awarded £200,000 by the National Lottery Heritage Fund to deliver our 'Carry Embrace The Base Home' project.
Starting this autumn, and running until April 2024, this is our biggest project to date.
The project aims to identify, map, and celebrate the work the Greenham Women did *after* Greenham. We know that many of then 'carried Greenham Home' with them and became youth workers, charity workers, barristers and lawyers providing access to justice. We want to find these women, encourage younger people to meet and interview them, and capture the impact they made on the world.
It's starting with the Embrace The Base anniversary this winter – it will be 40 years since 30,000 women held hands around RAF Greenham Common on the 12th December, and then, 2023 starts with the 40th anniversary of the infamous Silos Action on New Year's Day. The news of these protests, and the images and footage that came from them became iconic, and took the Greenham Women and their peace camp firmly into the mainstream news, and living rooms across the world.
We will be joining in and supporting existing Embrace the Base celebrations and collating photos, memories, testimonies about that action, the silos action and Carry Greenham Home.
Then, next year, we will be working with schools, communities, and Greenham Women all over the UK to track the impact of Carry Greenham Home. We'll be looking at where Greenham Women came from and went to, and looking for the change they made in their communities from being at Greenham. We want to find out about the gifts that are still giving all over the country from women's involvement in the camp.
Ultimately, we will create a digital online record of all this that brings things together. We're exploring options here as we want it to be beautiful, useful and interactive. At the moment we are calling it the impact tree though this may change.
Finally, in 2024, we will share and celebrate the findings of the project as widely as possible. We really want young people to use the impact tree and be inspired by the Greenham Women. We'd love to see young people give their own talks using the stories we find in their schools and communities.
Thanks to National Lottery players for making this possible!