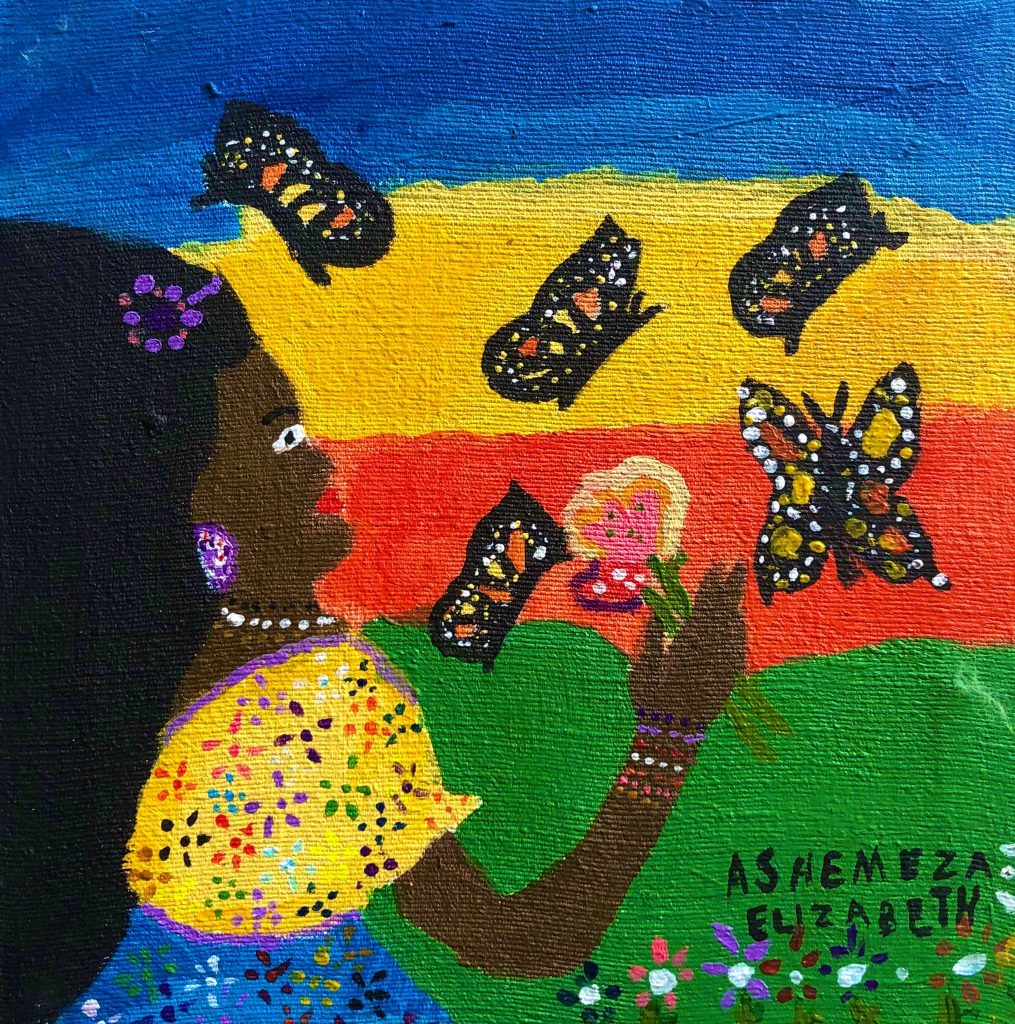 Here at Scary Little Girls we believe in putting our money where our mouth is. We mean this quite literally – as a vegan business, we don't spend any company money on any animal products.
We believe that whatever the state of our democratic process, we all have power to effect change in the world and that every spend we make is a vote for the kind of world we want to see. We do our best to spend with businesses that behave ethically, responsibly, and ideally, in ways that empower people through trade.
For a while now we've been sharing interesting businesses and initiatives through our newsletter and we thought we'd add them to our website. Welcome to our business of the month!
This month, we'd love to talk to you about Faces Up , a fantastic youth-led NGO based in Kampala, Uganda. Their work focuses on empowering children and young people in Uganda, enabling them to gain necessary skills through mentorship and creative arts. What's not to like?
Simply (there is more to this) they support young people to create and sell artworks to fund their school fees. The artworks are sold as standalone pieces as well as being applied to footwear, clothing, bags, stationery and they also have a fantastic line of products made using recycled single-use plastics
Like us, Faces Up believes in the power of the arts as a tool for community building, social transformation as well as economic growth. If you do too, and you're in the market for something new, check them out.