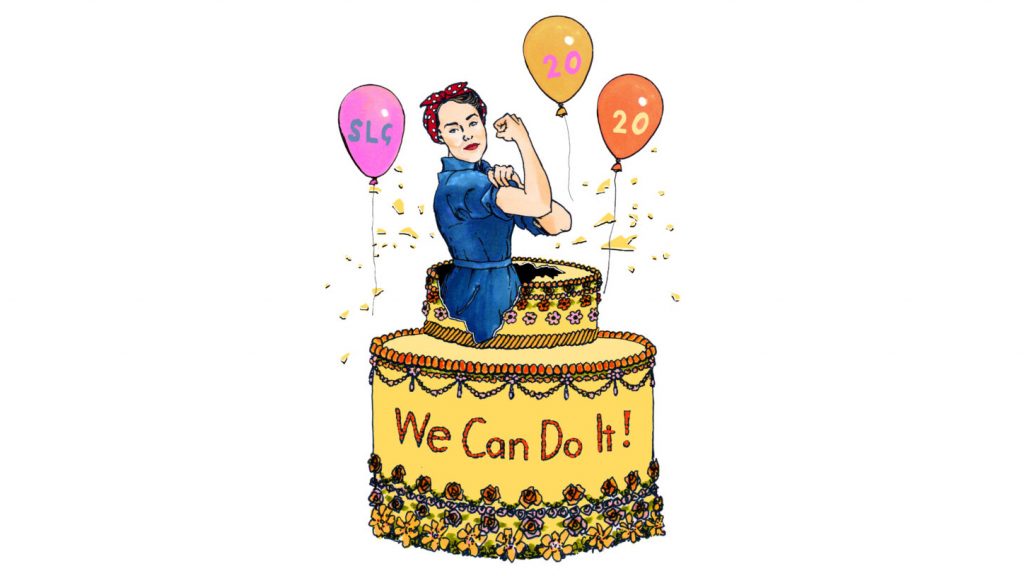 So we've finally had a Cultural Recovery grant, we haven't needed one up to this point but in the last round we were like, 'hum it's time, we've got big plans for our 20th year and nothing in the coffers…'
And the Arts Council absolutely delivered for us! As well as keeping our core staff out of the workhouse we've spent March contacting an amazing collective of artists, some old some new, from all backgrounds and disciplines, to get going on our Mayven Festival (for a description of what we think a Mayven is take a look here!).
This festival will be held in July and December this year and it's a co-production with Hall for Cornwall. There's plenty more in the works but here are some highlights of the summer programme so far:

– A launch event on the 16th July in the swanky, newly refurbished Hall for Cornwall bar
– Our birthday cabaret featuring songs, comedy and headliner fan fav Ada Campe (and hosted by yours truly in a range of frocks going back through our 20 years of dressing up!) at Penlee Theatre – tickets on now!
– A day devoted to Her Vagesty celebrating the marvel of the female package with award-winning comedian Elaine Miller and a special created Salon de la Vie.
There's going to be much, much more including storytelling events featuring Cornish mythological heroines, a radical rep company presenting our work and showcasing new writing by some fascinating emerging talent and live streaming and digital treats, watch this space for the full programme in the next couple off months!
And get in touch if you have ideas, this year is about us reaching out, evolving, celebrating old friends and making new ones so we'd love to hear about you and your work.

Cos we are Scary Little Girls since 2002, and we're still going strong!