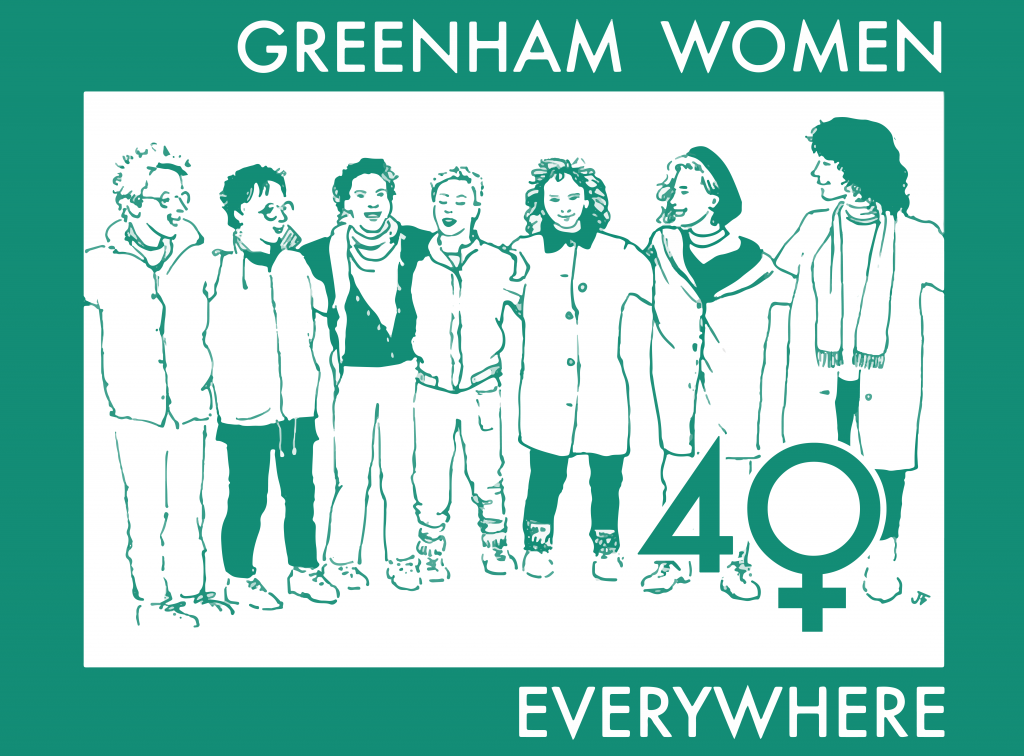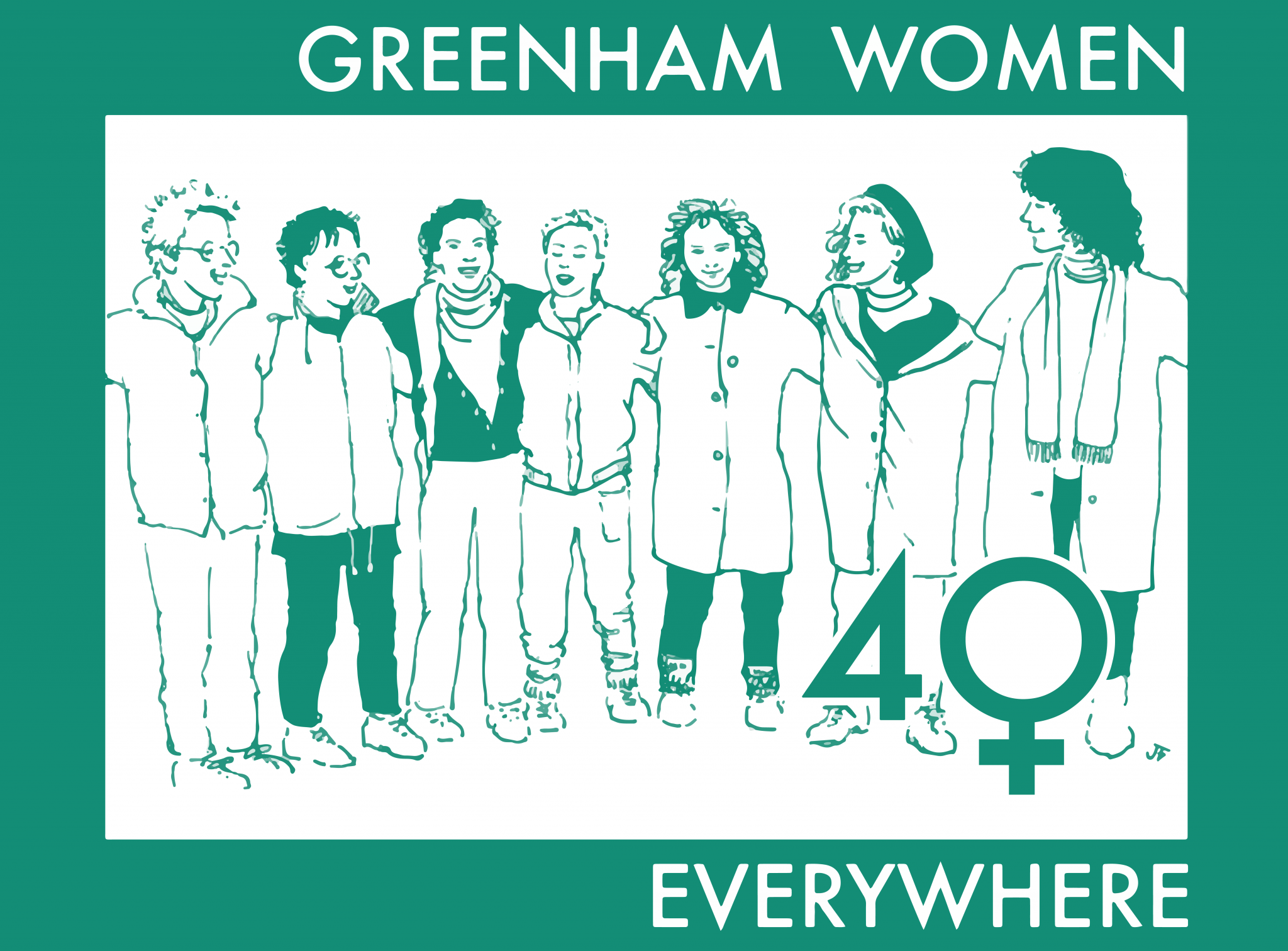 So! Not just for the obvious reasons that it'll be nice to see the back of this year, next year is going to be BIG!
2021 will see the 40th anniversary of the start of the Greenham Common Women's Peace Camp, the largest women-led activist movement since suffrage.
As you'll know if you've seen anything at all from us this year, we've been preparing for this for a while and it's all kicking off with the super exciting launch of our online, interactive exhibition Greenham Women Digital on Wednesday the 25th November – the International Day for the Elimination of Violence Against Women – marking the start of our year-and-a-bit of celebrations, commemorations, and acknowledgement of the efforts and successes of this phenomenal group of women.
What we've done so far
In 2019, Scary Little Girls partnered with The Heroine Collective (totally awesome online resource hub, check it out if you haven't already) to create Greenham Women Everywhere, a National Heritage Lottery Fund supported project, to bring this hugely important piece of often overlooked protest feminist heritage into the public realm. Our work began with an 18-month project to interview the women who, between 1981 and 2000, formed the Greenham Common Peace Camp to protest against nuclear weapons being placed at RAF Greenham Common
in Berkshire.
Together with the Greenham Women, we created over 200 hours of original audio, a pop-up exhibition that toured the UK and a website
We're just about to launch our online interactive exhibition, which will enable people to explore the camp digitally. This is populated with the voices of the women themselves, their words spoken by others, and responses from contemporary artists. We were delighted to create work for 50 artists through this project, even during lockdown! And many of the artists are Greenham Women and a gang of them advised us on the look of the site and helped develop it's content so its Greenham rich throughout!
As we approach the 40th anniversary of the camp's inception, the exhibition has nurtured a national conversation around the Peace Camp, and I'm delighted to say I've contributed to discussions on Radio 5 Live, Radio 4's You and Yours and Archive Hour, and Sarah Millican's Standard Issue Podcast. Me and some Greenham Women photographers have also helped put together a special on the camp for Abandoned Engineering that will come out next year.
What's coming next.

Birthday parties were staged at Greenham to remind the soldiers of the soft humanity of children and the people who would be affected – killed – by the weapons. And birthdays matter – so we're planning a big party!
From the 25th November 2020 to the end of 2021, we will be celebrating the 40th anniversary of the establishment of the Peace Camp. The peace protesters radicalised a generation in the late 20th Century and are among the most successful activists the planet has ever seen. In the wake of global movements such as #MeToo and Extinction Rebellion, and as the arms race continues and the climate crisis escalates, we wish to honour what the Greenham Women fought for – a peaceful, creative and inclusive world for all human, animal and natural life. We will reanimate the Greenham Women's original message with a ground-breaking series of celebrations taking place in communities online and off, if (Covid pending) possible, all over the UK.
We will…
Hold a launch event in Cardiff
Recreate the march, from Cardiff to Newbury, that started the camp, with events along the route
Hold a festival weekend of events – live music and performance, workshops, panel discussions and actions – on Greenham Common, when the marchers arrive. This will include a broad range of individuals and community groups – new and existing audiences – who will help us show that another world is possible and give Greenham Women Everywhere the 40th birthday they so richly deserve.
Hold a live and virtual recreation of Embrace the Base, with international reach and participation
We can also bring events to YOU including
Talks
Discussions with Greenham Women who are local to you
Sing-a-long-a Greenham with songs from the Greenham songbook
Greenham Campfires – cabaret events featuring a range of interdisciplinary entertainment and activities including original music and scripts created by contemporary writers in response to our archive.
Workshops – Banner-making, Rebellious song-writing, Drama workshops, Protest and conflict resolution
Digital skills building
We'd love to talk or collaborate with you if you are already planning events that we could bring our activities to or if you have other ideas you'd like to talk to us about. Please get in touch!
And in the meantime – we hope you can join us for this exciting launch on Wednesday and that you enjoy exploring the virtual world we've had so much fun building. Here's to Greenham Women Everywhere!