Since we started the Greenham Women Everywhere (GWE) interview project last year a lot has happened!
GWE has become it's own Community Interest Company (CIC), which I help run but am not the boss of any more – it's own thing with its own people now; over 100 women contributed to the interview and archive project and shared their stories, memories, photographs, images and writing with us; and quite a lot of artists and production companies have approached us because they want to create work about Greenham and the interviews we have are a draw.
There is a big anniversary next year which has awakened interest in Greenham in the more mainstream media, giving hope to those who see the importance of the camp's role culturally and historically. This has made me think a great deal on the nature of being a repository of so many women's stories and experiences while also being a creative myself – it would be very easy to get carried away as a storyteller wanting to homage the Greenham and actually end up appropriating it.
Three things help me to keep a sense of proportion about this. One is this little pooch, Gilbert. There's something about a dog walk that keeps you feeling grounded, especially when you are thinking about the sh*t pits women dug at Greenham!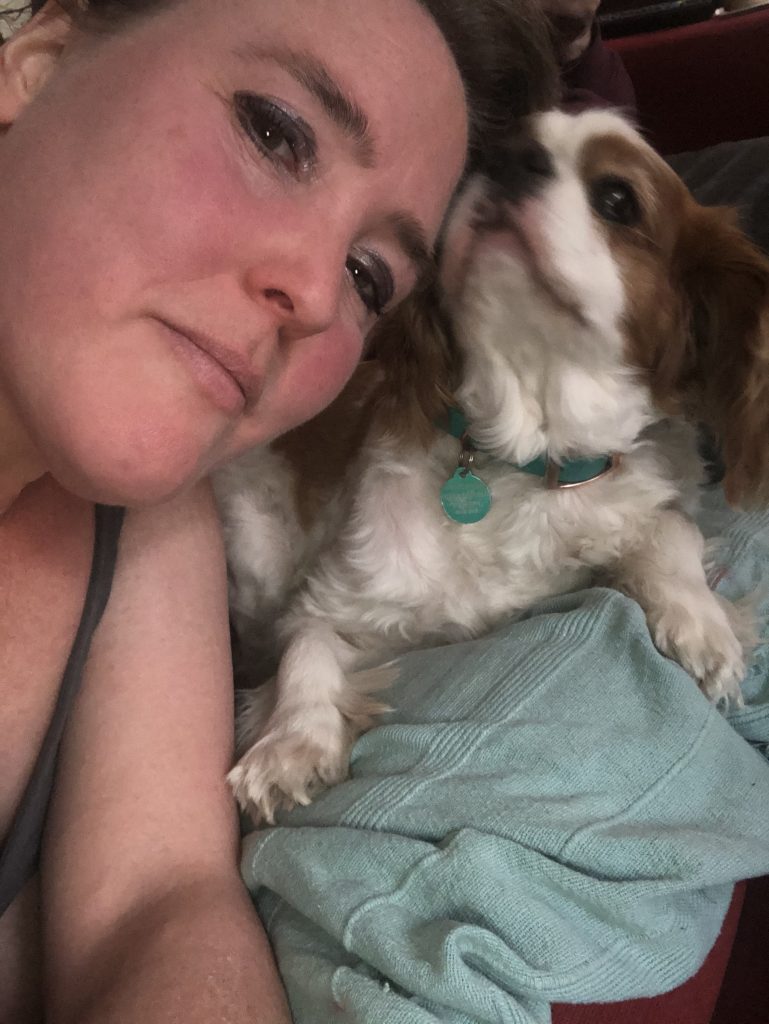 I have early memories of being at the camp with my mum who was a supporter, visitor, night-watcher and NVDA campaigner (I can remember my dad having to stay home to look after me while she had her day in court and us proudly waiting for her and excitedly questioning her when she got home!) and there is nothing like having a little knowledge of something to make you aware of how much you don't know about it.
The other thing is that if I get something wrong, if the tone is off or even just open to misunderstanding, Greenham Women tell me!
In an interview project, you open communication between people, you can create a network, there are lines of dialogue. I'm really proud of this and it's given us access to the amazing art of the Greenham Women for our current Arts Council England (ACE) funded online exhibition project for example; and it also allows the women to check in with you, to stop you in your tracks, to educate you.
It's terrifying and glorious in equal measure, and it reminds me that the best role for a storyteller is as a conduit for the work and lives and experiences of others to reach audiences, address today's problems and show that another world is possible. By staying in communication with the Greenham community I really hope to speak with, not for, and to amplify what they said and what they are saying now. We've never needed to hear it more.