Salon de la Vie – Season Two – Nina Simone
19th August 2020 @ 7:30 pm

-

7:50 pm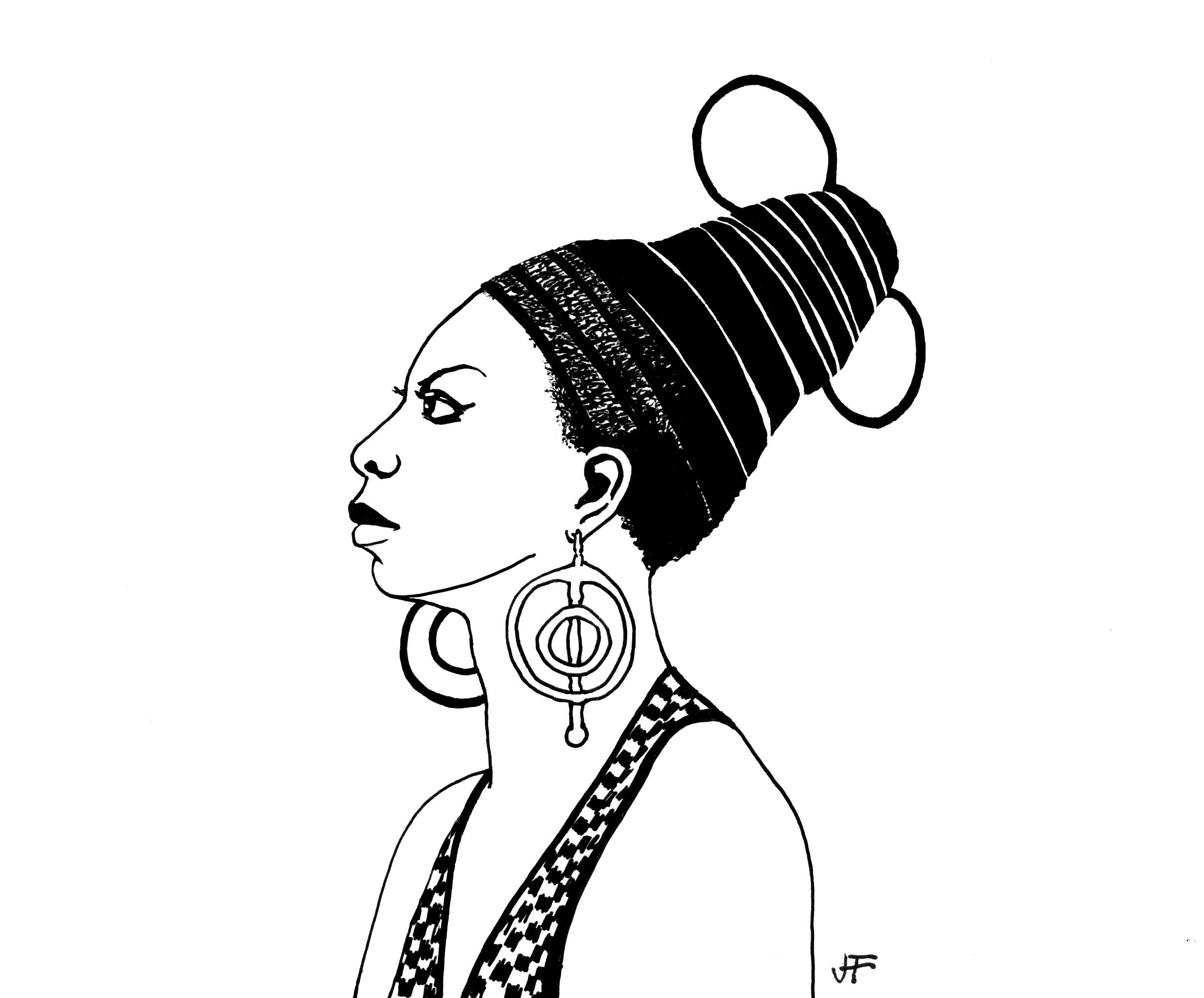 For your diary – Salon de la Vie explores the life of Nina Simone on the 19th August! Join us online at 19.30
Watch the Salon on YouTube Support us on Ko-Fi
The Late Great Nina Simone
Join us to pay homage to singer, musician and civil rights campaigner Nina Simone. Through her life and music and the writings of icons such as Arundhati Roy we'll discover the cultural challenges Nina faced, both of sex and race, and glory in her talent, attitude and achievements.
Did you know? – When Nina was introduced to Martin Luther King her friend said she stuck her hand out and warned him, "I'm not nonviolent!" King replied, gently, "Not to worry, sister."
Nina once wrote to herself "I can't be white and I'm the kind of colored girl who looks like everything white people despise or have been taught to despise. If I were a boy, it wouldn't matter so much, but I'm a girl and in front of the public all the time wide open for them to jeer and approve of or disapprove of."
Nina's song 'To Be Young, Gifted and Black" was recorded in memory of her friend Lorraine Hansberry, the first African American female author to have a play performed on Broadway.
About Salon de la Vie
Hosted by Scary Little Girls' Rebecca Mordan, Salon de la Vie is a series of fortnightly 15 – 20 minute extravaganzas of songs, storytelling, merriment and conversation, focusing each time on an awe-inspiring, remarkable and brave human from the world of film, music, literature and history, drawing parallels with the achievements of activists today, to celebrate how people positively embody the change they want to see in the world, for themselves and for others. And we're super proud that each salon has a custom illustration provided by the wonderful Jacky Fleming.
Come along every other Wednesday evening to join in with our singing, celebration and joy!
We'd like to thank our amazing funders Arts Council England for supporting this project
About Scary Little Girls
Scary Little Girls is a vibrant, hard-working production hub whose commitment and passion for theatrical and artistic storytelling is borne out by the variety of scary little work we have created and the support we have from our scary little artists and audiences.