Salon de la Vie – Season Three – Marilyn Monroe
24th March 2021 @ 7:30 pm

-

8:00 pm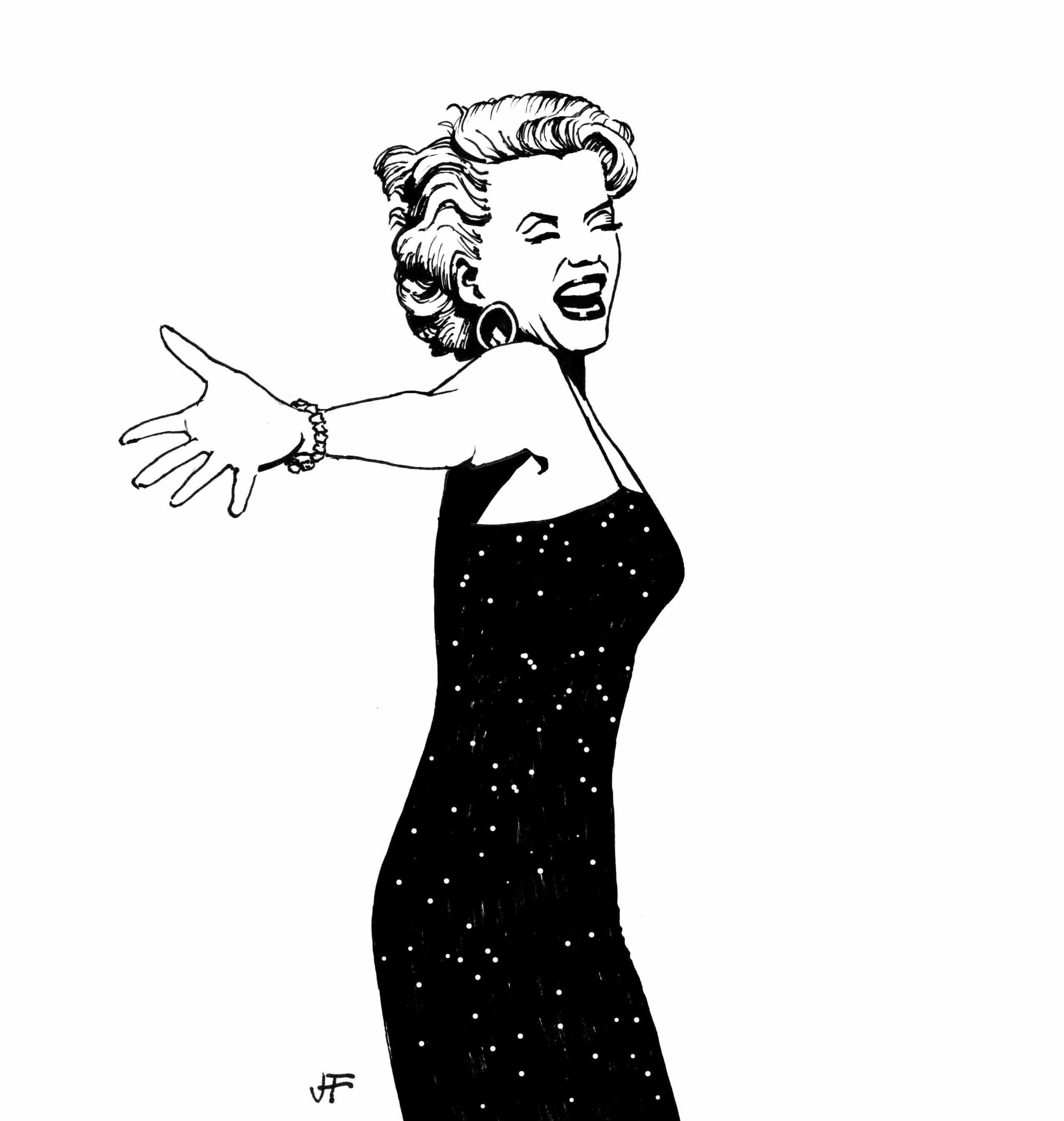 Mark your diaries! The fourth episode of Salon de la Vie Season Three on the 24th March 2021 is all about the enigmatic Marilyn Monroe!
✮ March 24th 2021
✮ 7.30pm
Join your host Rebecca as she explores our culture's – and her own – enduring obsession with Marilyn Monroe.
Through readings from authors Truman Capote and Sarah Churchwell and songs by Portishead and Lucy Dacus, Rebecca will explore the complicated relationship we have with Marilyn Monroe as fans, voyeurs and critics.
With warmth, wit and a drop of fizzy, Rebecca will chat about some of Monroe's less well known films, made as she started to have creative control of her career, and see if these can shine a light on the artist and person too often hidden by the sex symbol and persona.
We're looking forward to chatting to you on the messages board – and to welcoming Special Guest TJ Holmes, who regulars will know from his marvellous musical arrangements, to give us a reading as our first mancub to perform in the Salon de la Vie!
Did you know?
–  Truman Capote and Marilyn Monroe were good friends and the character of Holly Golightly in Breakfast at Tiffany's was inspired by her
– During the filming of Niagara in 1953, she was still under contract as a stock actor, thus, she received less salary than her make-up man
– In her last interview, Monroe told Richard Meryman, 'It's nice to be in people's fantasies, but you also like to be accepted for your own sake.'
Get into the mood by listening to our specially curated Marilyn Monroe playlist, showcasing her incredible singing talents alongside snippets from her most famous films and a wide range of songs inspired by her life, art, cultural impact and legacy:
About Salon de la Vie
Hosted by Scary Little Girls' Rebecca Mordan, Salon de la Vie is a series of fortnightly 15 – 20 minute extravaganzas of songs, storytelling, merriment and conversation, focusing each time on an awe-inspiring, remarkable and brave human from the world of film, music, literature and history, drawing parallels with the achievements of activists today, to celebrate how people positively embody the change they want to see in the world, for themselves and for others. And we're super proud that each salon has a custom illustration provided by the wonderful Jacky Fleming.
Come along every other Wednesday evening to join in with our singing, celebration and joy!
We'd like to thank our amazing funders Arts Council England for supporting this project
About Scary Little Girls
Scary Little Girls is a vibrant, hard-working production hub whose commitment and passion for theatrical and artistic storytelling is borne out by the variety of scary little work we have created and the support we have from our scary little artists and audiences.