Salon de la Vie – Season Three – Janis Joplin
21st April 2021 @ 7:30 pm

-

8:00 pm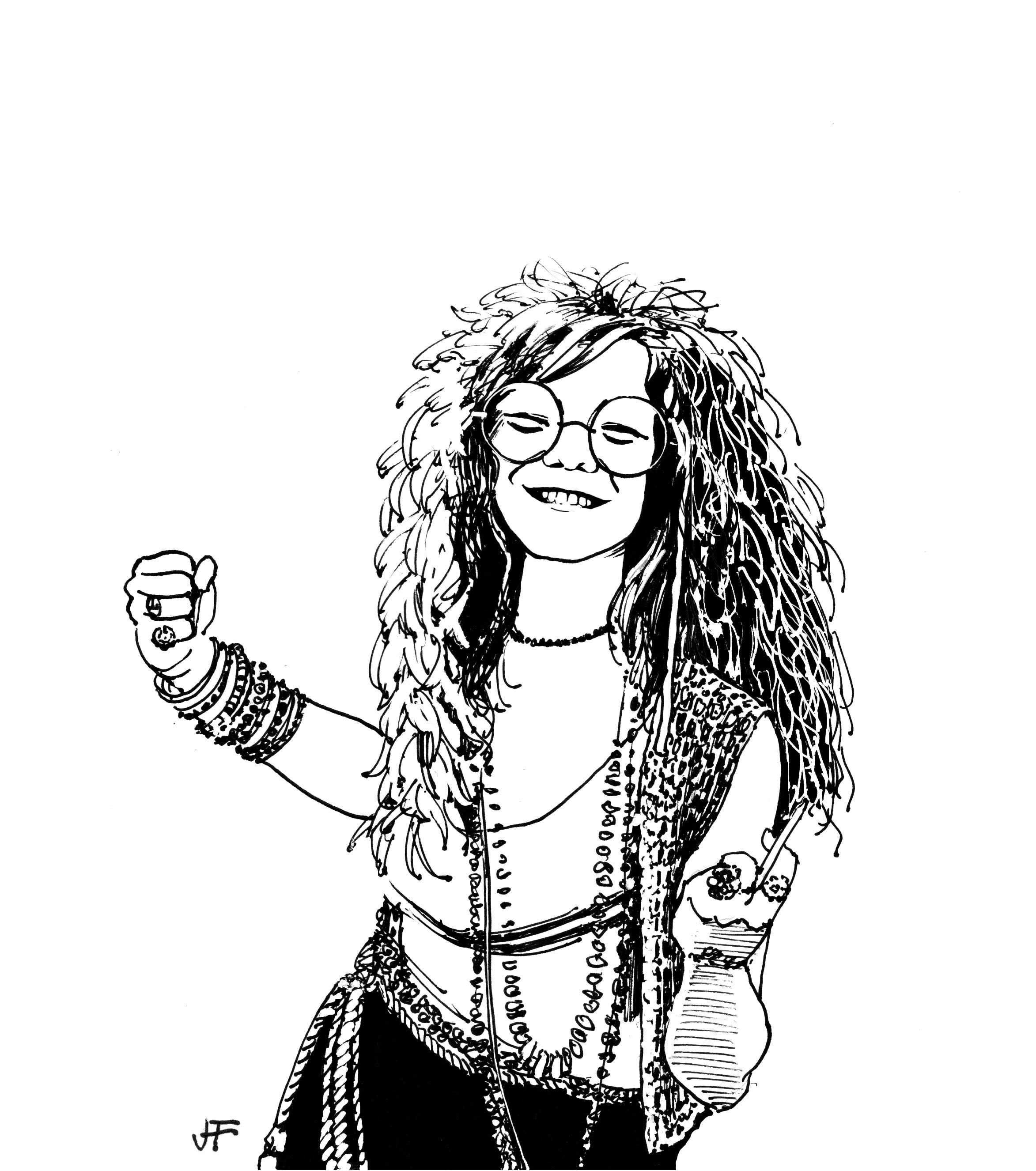 Mark your diaries! The sixth episode of Salon de la Vie Season Three on the 21st April 2021 is all about the wonderful Janis Joplin!
✮ April 21st 2021
✮ 7.30pm
Join your host Rebecca as she explores the full tilt boogie that was Janis Joplin!
Born in a small town Janis exploded out of the bonds of her conservative upbringing to become the embodiment of the hippy movement, the festival scene and rock and roll.  Singing the blues and carving out a party persona, that sometimes hid the smart, sensitive soul artist beneath.
Get your whiskey in your hand, your glitter on your face and your feathers in your hair to listen to the songs she covered and wrote, feel her passion for her work and enjoy readings from feminists writing about women, sin and the music business.  Prepare to find out why it was different for girls, and how different girls get both celebrated and punished in the boys club.
We look forward to welcoming you into the festival express for this season 3 finale!
Did you know?
–  Before Janis was a was a flower and feather rocking hippy she was a beatnik, wearing only dark, somber shirt and pant combos for her teens.
– Janis had a very public fling and then fist fight with Jim Morrison from the Doors; she hit him over the head with a bottle in the later…
– Janis helped to ensure that her ideal Bessie Smith had a headstone
Get in the mood by wailing along to this specially curated selection of Janis' most heart-stopping, toe-tapping, brain-frazzling moments: her early blues influences like Big Mama Thornton and Bessie Smith; cross-pollinating contemporary scenesters like Otis Redding and Jimi Hendrix; fellow Woodstockers like The Grateful Dead and Jefferson Airplane; friends and admirers like Leonard Cohen and Kris Kristofferson – and closing with a few legendary members of the infamous 27 Club…
About Salon de la Vie
Hosted by Scary Little Girls' Rebecca Mordan, Salon de la Vie is a series of fortnightly 15 – 20 minute extravaganzas of songs, storytelling, merriment and conversation, focusing each time on an awe-inspiring, remarkable and brave human from the world of film, music, literature and history, drawing parallels with the achievements of activists today, to celebrate how people positively embody the change they want to see in the world, for themselves and for others. And we're super proud that each salon has a custom illustration provided by the wonderful Jacky Fleming.
Come along every other Wednesday evening to join in with our singing, celebration and joy!
We'd like to thank our amazing funders Arts Council England for supporting this project
About Scary Little Girls
Scary Little Girls is a vibrant, hard-working production hub whose commitment and passion for theatrical and artistic storytelling is borne out by the variety of scary little work we have created and the support we have from our scary little artists and audiences.