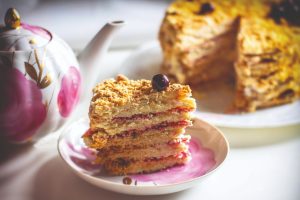 Tell us about your favourite Cornish places, anecdotes, legends and local characters.
Talk to our story-gatherers as they create a legacy of our communities, their storytelling and heritage. We'll work with archivers of Cornish Folklore, create a new play and a digital response to keep these experiences and voices alive.
Our director Becca said: "Cornwall has such a rich heritage and tradition of storytelling, stretching back for many generations. It's part of the fabric of the county, and many tales and stories from Cornish folklore will have been passed down through families. We're excited to get out on the road around Cornwall over the next few weeks and listen to some of the favourite stories from across the county."
The three story-gatherers will be hosting FREE tea parties at the following venues – come and join us for a bite to eat and a cup of tea between 10am and 1pm.
21 July – Saltash Library
25 July – Bugle Village Hall
4 August – Grampound
11 August – The Liskerrett Community Centre
18 August – The Orchard Centre
19 August – Kresen Kernow
21 August – John Betjeman Centre
22 August – St Petroc's Church Rooms
24 August – Penlee Park Theatre
25 August – Ruan Minor Village Hall
This project is funded by the UK Government through the UK Shared Prosperity Fund. Cornwall Council has been chosen by Government as a Lead Authority for the fund and is responsible for monitoring the progress of projects funded through the UK Shared Prosperity Fund in Cornwall and the Isles of Scilly.