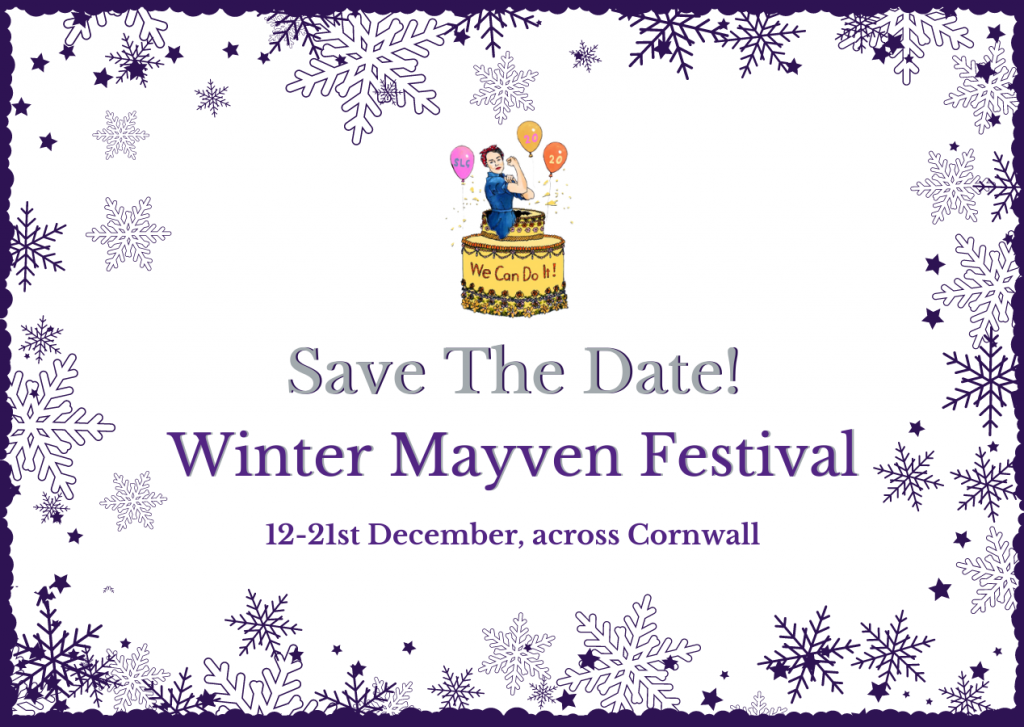 We are absolutely thrilled to announce that the Winter Season of our Mayven Festival will take place from the 12th to 21st December, in venues across Cornwall. We do hope you can join us!
Watch this space as the details are falling into place and we are creating a winter wonderland of marvellous Mayven-ic miracles for the festive season!
From Menstrual creativity to Mousehole Living Literature Walks, film nights to live streams, R&D to storytelling, we'll be performing in a range of wonderful venues incluing the iconic Minack Theatre.
We can't wait to share more details – watch this space!