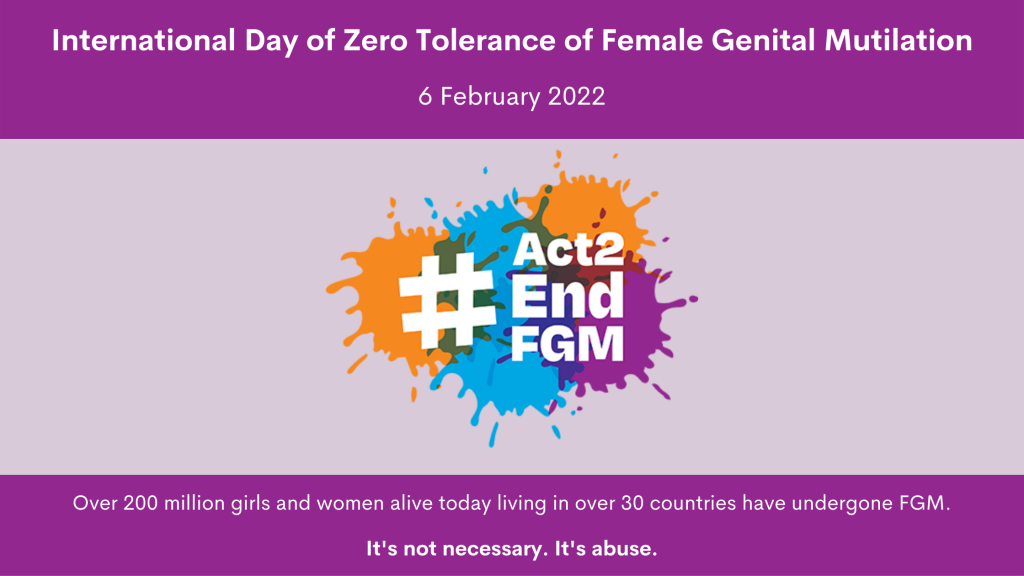 Today is the International day for Zero Tolerance for Female Genital Mutilation. This is a UN designated day, there is an aim to eliminate FGM by 2030 – that's just eight years away and we hope it is successful.
Many of us are now aware of FGM – but how many of us are really aware of the full consequences of it, the ripple effect on the health, education and economic advancement of girls and women?
The obvious impacts of FGM are physical. They are the cut and torn flesh, the possibility of infection, the loss of physical sensation, the complications that may come later – difficulty with urination, difficulty with sex, difficulty with giving birth.
But there are more, less known, impacts. Girls might experience dislocated hips or shoulders where they are held down, and struggling. There can be a loss of trust – if your primary caregiver is complicit in this, it can destroy that bond. And of course – there is the loss of sexual pleasure.
As feminists, we believe that our sexual pleasure is our birthright. And we know that our pleasure has been controlled, limited, mocked, demonised – and still is. Modern sexual narratives – from porn to rom-coms – primarily depict what can be called a subject-object sexual dynamic. A subject uses an object. The object has things done to it.
We believe that sex should be with, not to. We believe women have a right to pleasure, to say no, to say yes (and ideally yes, yes, more) and to an intact and healthy body.
We all have a right to sexual pleasure.
Our bodies are our own.
There is no place in this world for FGM.