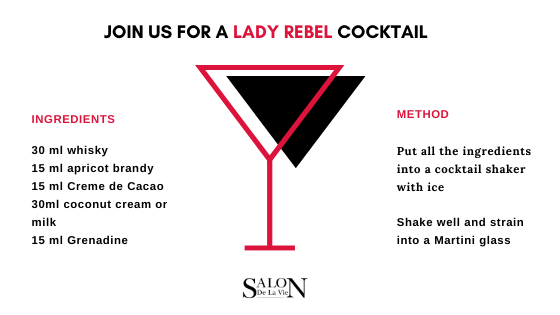 We're are!
Join us at Wednesday's Salon de la Vie 'No-one expects the Suffragettes' with an aptly namedLay Rebel cocktail!
Mix
30ml whisky
15 ml apricot brandy
15 ml Creme de Cacao
30ml coconut cream or milk
15 ml Grenadine
In a cocktail shaker with a generous amont of crushed ice. Shake, then strain into a martini glass. Enjoy!