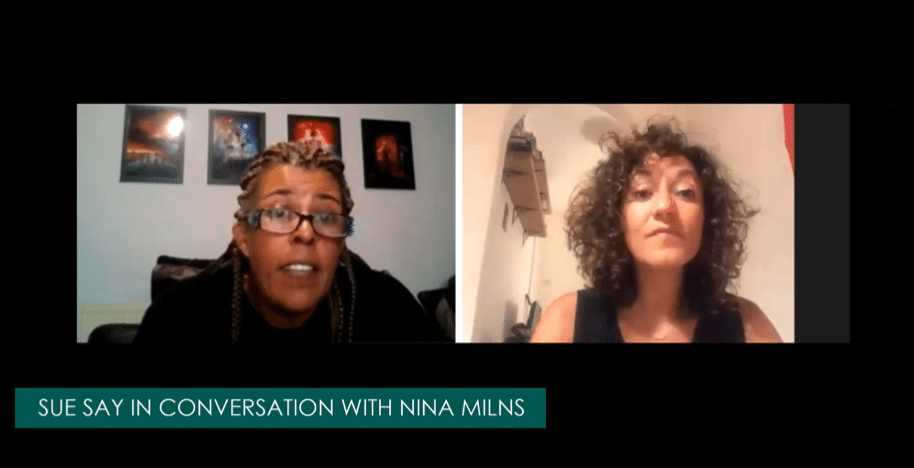 How are we all feeling about it – we're not sure it's going to be the bed of roses we might have hoped for but we're hopeful that it will be better than 2020 in so many ways.
One of the ways we KNOW it's going to be better is that this year we are celebrating, commemorating and marking the 40th anniversary of the establishment of the Greenham Women's Peace Camp.
It was in September 1981 that women walked from Wales to protest the storage of Cruise missiles on this beautiful land in Berkshire, and those women were soon joined by others. Later that month, 36 women chained themselves to the fence and from then for almost twenty years, other women came, in their thousands, forming what became the largest demonstration in modern history.
We have so many plans – and Covid related back up plans – and we're delighted to kick off this amazing year with a fully captioned recording of our Greenham Women Everywhere Night Around the Campfire.
We held this night back in September 2020 and it included interviews with Greenham Women campaigners and artists, performances from fan favourites like Bec Appleby and Caroline Parker, as well as songs, scenes and plenty of chances to singalong with songs from the Greenham song book!
Go watch, listen and get fired up. Even if we can't meet round a campfire yet, we can carry one in our hearts.