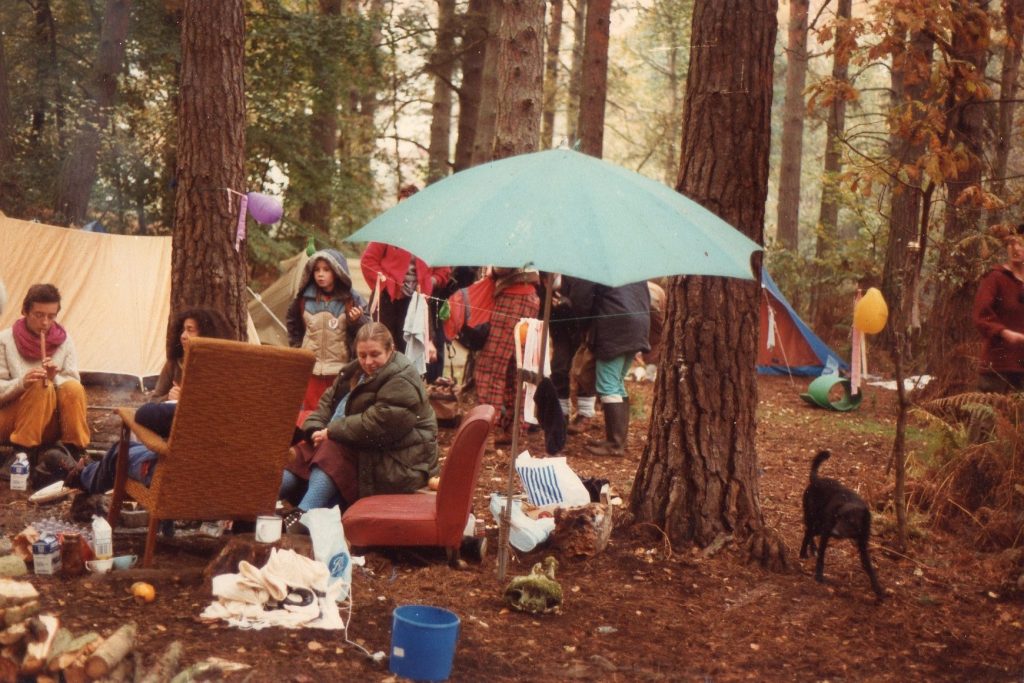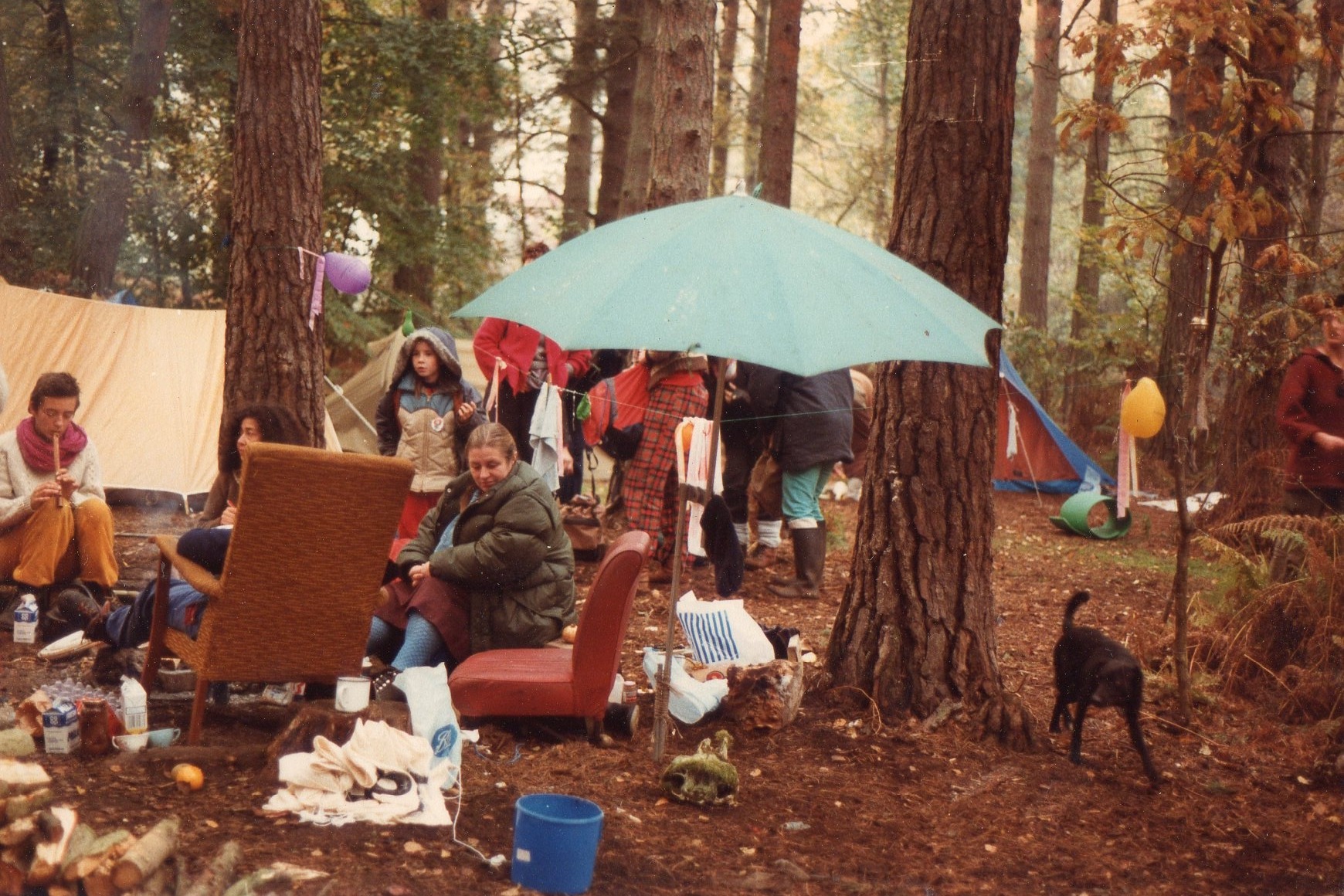 Between August and December 2019, Greenham Women Everywhere will be taking a pop-up exhibition on tour around the UK.
The exhibition will showcase some original photographs created by our team, and also archival material, both visual and written, which we have collated during the project. Visitors to the tent are played a soundscape by composer Sarah Llewellyn. This piece combines a cross-section of the oral testimonies, fascinating memories, stories, poems and songs from the Greenham women with original music by Sarah. You can now listen to this here, carve out 20 mins, make your self a cuppa and enjoy.
Later in the life of the exhibition there will be a video installation which explores what political concerns and campaigns the Greenham Women are taking on today, and there will even be a chance to meet some of the Greenham Women themselves – many will be hosting the exhibitions with us.
All set in a Greenham-inspired tent, this exhibition really allows you to get an intimate look at the sights and sounds of the camp, gives voice to these radical women and asks you what change you want to see in the world.
Do keep an eye on the exhibition schedule for our panel talks – we'll be running several. These are wonderful opportunities to hear from a range of Greenham Women and ask your own questions about life on camp, as well as talk directly to the project managers about the project itself.
Our team has been led in the exhibition design by Rachael Miles, an artist and Senior Lecturer at The University of The West of England.
---
Support our Greenham project now!
As part of our ongoing Greenham Women Everywhere project, we're aiming to commission some special artwork that will bring to life the stories and voices of the women of Greenham Common. Please check out our GoFundMe page to find out more – and share this with your friends!