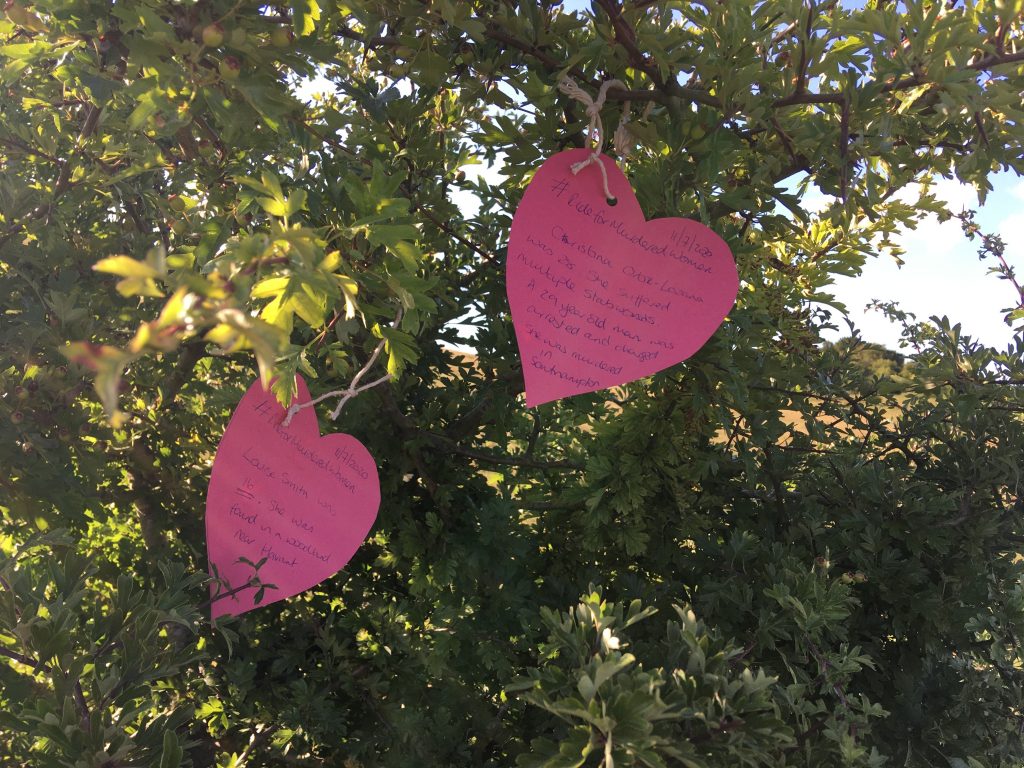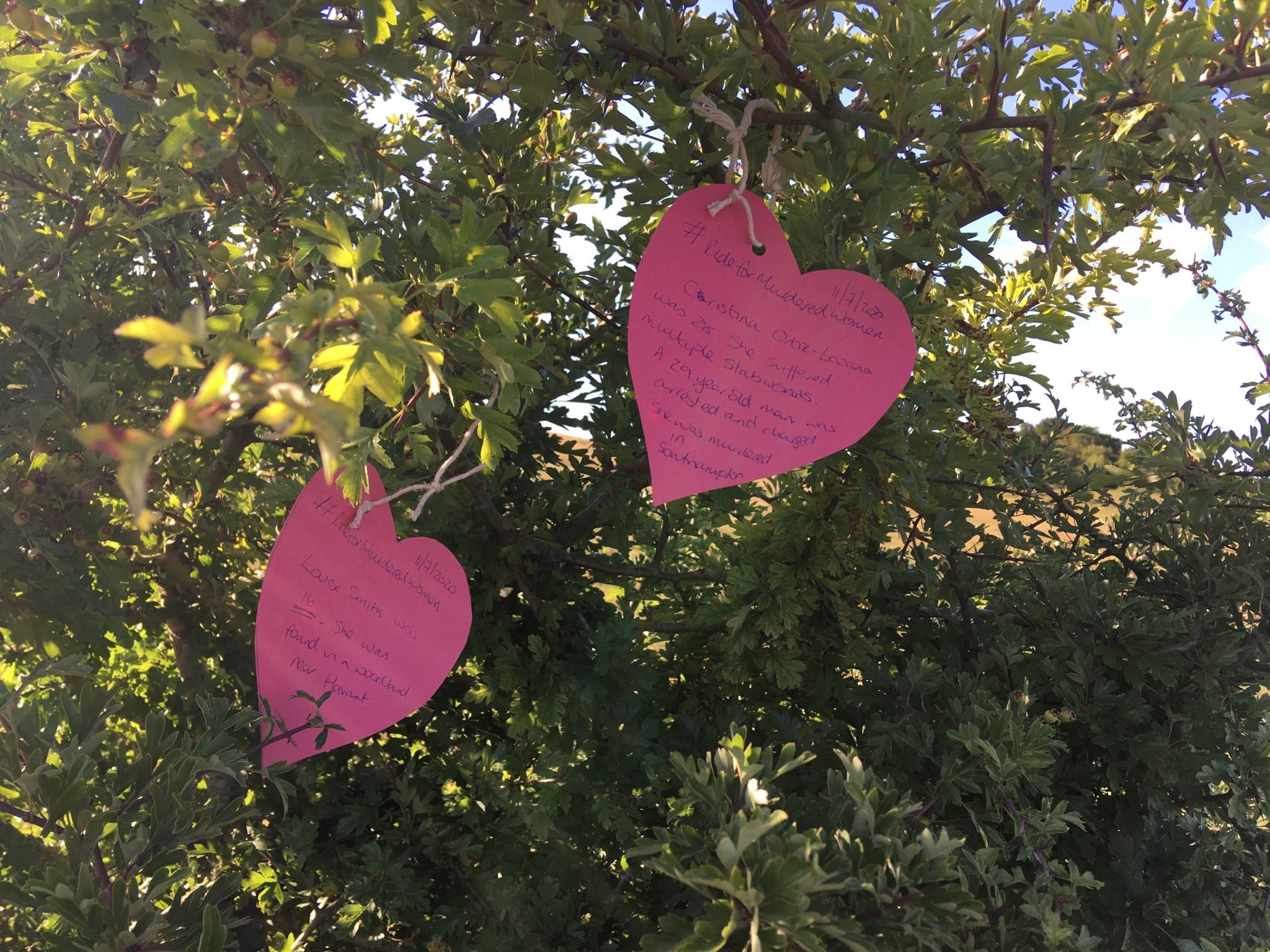 Hi there everyone, my name is Becky and I cannot tell you how happy I am to be part of this amazing Scary Little Team!
I support the Scary Little Work with digital marketing – I'll write more about that another day! – but for today I just wanted to share this picture with you.
Last Saturday, on July 11th, a bike ride to remember murdered women, raising funds for nia was organised by Jean Hatchet. I love riding my bike – it feels so free to be able to go miles and miles powered by my own body – and had planned to go with my girlfriend, but sadly a broken gear cable meant that plan was off.
Instead, we went for a walk to one of my favourite places, a beautiful chalk hill. We walked and we talked and we remembered the women stolen by men who felt it was their right to decide that their life was over, and enact that decision.
We focused on two women stolen from the region I live in. We remembered Cristina Ortiz-Lozano, whose family said of her "The word impossible was not in your vocabulary. We will always love you and miss you" She was stabbed to death. A friend of mine heard the attack. It was hard for him to hear, hard for me to hear about when he, shellshocked, talked about it – but hardest of all for her. We are still here, holding her memory, and she is not.
We also remembered Louise Smith, a baby really at just 16. It sounds cliched but she had so much life ahead of her – whether she was to become the next celeb superstar or prime minister or whether she contributed to our world by smiling at neighbours, being parent maybe, – whatever was ahead of her, her life was hers to decide about – it was not anyone else's to take. And yet…

We left these hearts on a tree looking out over a valley. I don't believe in life-after but I kind of hope they like the view.
I work with Scary Little Girls because their focus on centring women matters – it matters so much. We can't bring back the women taken from us and we can't – I suspect – stop men hurting and killing women (yet?) but we can tell our stories, raise each other up and celebrate the amazing things women have done, all while being held back for centuries in the myriad ways we all understand.

The lead singer of a pretty well known band (in my little world at least!) once told me I was scary when, of all things, I was talking about medieval architecture. And you know what? I'm proud to be a Scary LittleBig Girl.