"Our incredibly supportive trustees, including fab new Chair Sarah Pym; an inspirational group of gifted and generous Patrons (now including Candy Smit and Jane Darke!); and a growing and diverse roster of awesomely talented performers are all testimony to what we have achieved and to our shared belief in the power of working together under the SLG banner.
But the cost of staking out our space and holding onto it has been high, particularly in a society which, collectively, appears to prefer simple, reductive and traditional (read: patriarchal) narratives which offer the illusion of safety at a time of no little social and political turmoil."
– Rebecca Mordan, Artistic Director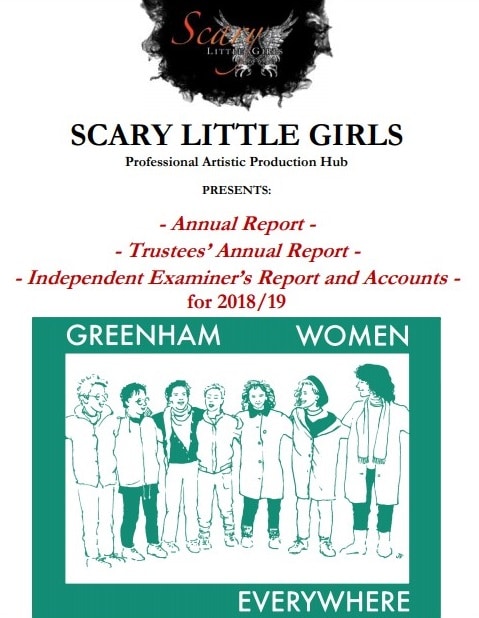 Click the image or here to read the Annual Report 2018/19.