Salon de la Vie Season 5 – Vesta Tilley
20th October 2021 @ 7:30 pm

-

8:30 pm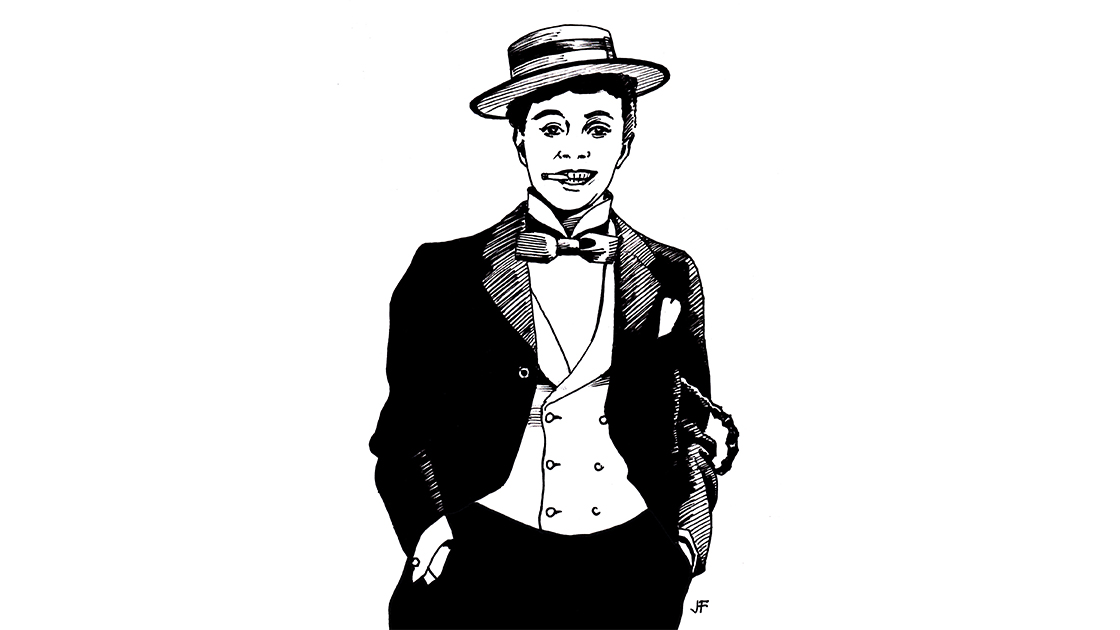 Join us on October 20th for our celebration of Vesta Tilley, a hugely popular turn of the century music hall and vaudeville star and one of the era's best-known male impersonators.
Tilley – real name Matilda Alice Powles – became a professional entertainer at the age of six and performed as a variety of male characters throughout her career, spoofing famous men and making fun of authority figures and the upper classes.
She often played the role of 'principle boy' in pantomimes which suited her cheeky, dandyish style – and of course a great opportunity for sending up gendered modes of behaviour.
We'll be joined by special guest, actor Anna Tolputt who will sing one of Tilley's iconic (and transgressive) turns and tell us about the woman who was variously known as 'The London Idol', 'England's greatest recruiting sergeant' – and who was a big influence on 20th century drag king culture.
Did you know?
★ At the height of her fame, Vesta Tilley was the highest earning woman in England
★ Although Tilley's shows were strictly family-friendly, the sight of a woman in trousers on stage at the Royal Command Performance so shocked Queen Mary that she hid behind her programme
★ During the First World War, Tilley ran military recruitment drives at her shows: in fact, she enlisted so many men in Hackney that they became known as "The Vesta Tilley Platoon"
Book your tickets here
Link will be sent to all ticketholders 30 mins before event starts
About Salon de la Vie
Hosted by Scary Little Girls' Rebecca Mordan, Salon de la Vie is a series of fortnightly 15 – 20 minute extravaganzas of songs, storytelling, merriment and conversation, focusing each time on an awe-inspiring, remarkable and brave human from the world of film, music, literature and history, drawing parallels with the achievements of activists today, to celebrate how people positively embody the change they want to see in the world, for themselves and for others. And we're super proud that each salon has a custom illustration provided by the wonderful Jacky Fleming.
Come along to join in with our singing, celebration and joy!
We'd like to thank our amazing funders Arts Council England for supporting this project.
Huge thanks to DJ Stegosaurus for creating a fantastic playlist on Spotify to accompany this Season!
About Scary Little Girls
Scary Little Girls is a vibrant, hard-working production hub whose commitment and passion for theatrical and artistic storytelling is borne out by the variety of scary little work we have created and the support we have from our scary little artists and audiences.