Salon de la Vie presents Viva Your Vulva by Elaine Miller
23rd July 2022 @ 7:30 pm

-

9:30 pm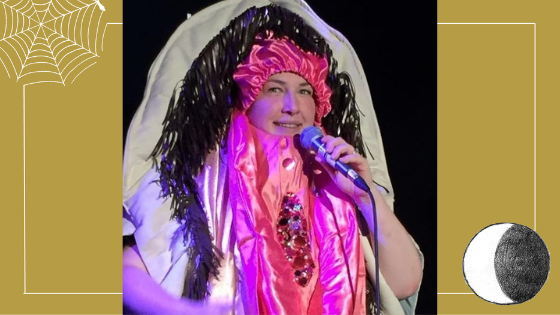 Viva Your Vulva is a comedic take on things which are hard to discuss, but that women need and want to know. 
Which is a vagina and which is a vulva?  How can I stop my fanny from falling out?  What is an orgasm and why is it sometimes easy and sometimes not?  How do I stop wetting myself?  Is this normal? 50% of UK women do not know which is their vagina and which is their vulva and frank, funny, factual women's health physiotherapist Elaine Miller does not think that is ok.
This show is about what is in women's pants, why they evolved like that, what you can reasonably expect from your genitals in the course of your lifetime, how to seek help if you need it, and who's fault it is that you were never taught this stuff in the first place. Come and learn how to laugh not leak and how to tell your clitoris from your elbow.
This show is evidence based and counts as CPD for healthcare professionals and is guaranteed to improve your orgasms!! The show will be followed by entertainment, storytelling and songs from SLG's artistic director, Rebecca Mordan.
Grab your tickets here.
This event is a part of our Mayven Festival.