Joan Must Burn by Laura Wright
18th July 2022 @ 10:00 am

-

5:30 pm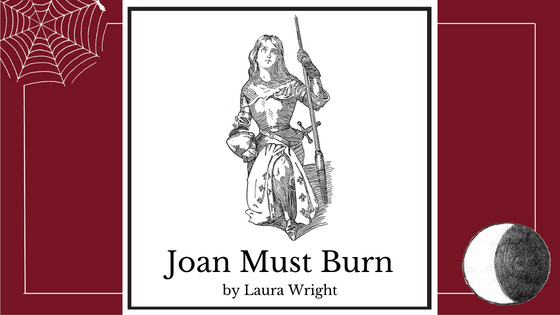 As part of the Mayven Festival, Scary Little Girls are honoured to be supporting the work being developed by 3 remarkable female writers and directors.
In this stage of the festival each script will get a day of R&D each with actors and musicians from SLG's Radical Rep hosted by a different communities across Cornwall.
This is an invite only event. We hope to continue developing these works in more detail and to present them publicly in the 2nd part of our Mayven festivities later in the year.
Joan Must Burn is an unfaithful adaptation of Shakespeare's 1 Henry VI.
This play ends in flame. In 1431, Joan of Arc, the nineteen-year-old Maid of Orléans, is burned alive at the stake while screaming that she is pregnant. The excuse is not enough. Joan must burn.
JOAN MUST BURN fuses extracts from Shakespeare's 1 Henry VI, which stages the execution of Joan of Arc, with both historical accounts of Joan's life and present-day medical and social commentary on anxiety and burnout amongst young women.
This collage of stories reframes Joan not as an idealized saint but as an exhausted teenager, barely able to withstand both the pressures of war and the growing doubt that her divine 'visions' are hallucinations sent by the devil, giving voice to a young woman whose fears and flaws have been concealed by centuries of propaganda and myth-making.