Best of the Fest – a night of circus and cabaret!
November 24 @ 7:30 pm

-

10:00 pm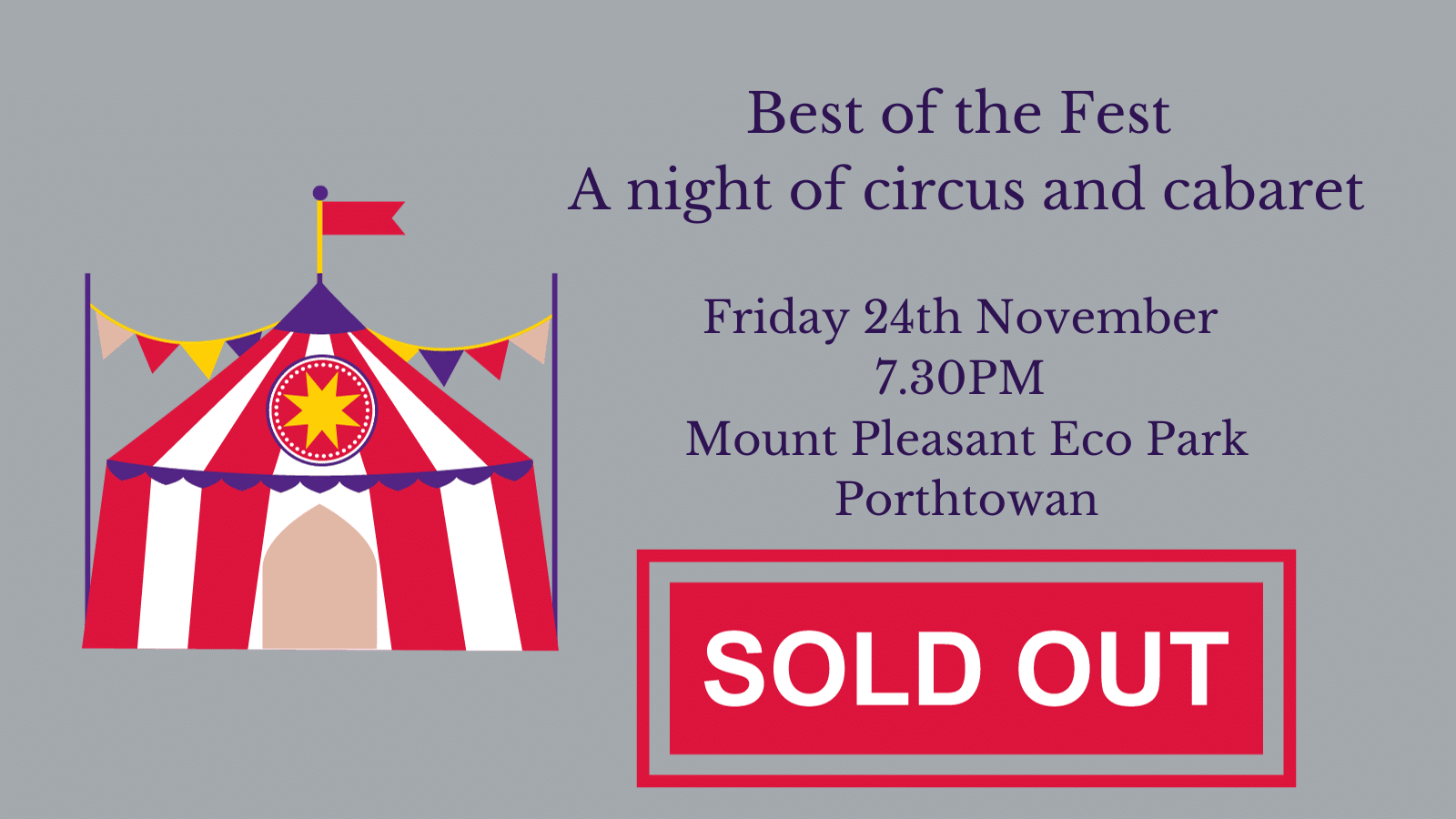 Best of the Fest – a night of Circus and Cabaret with artists from this year's Glastonbury Festival!
Didn't manage to get tickets? Got to Glasto but didn't see a fraction of what you wanted? We've got you covered with an evening featuring some of the best acts to grace the stages of the circus fields at this years festival!
Expect comedy, knife-throwing, aeriel, music and high-jinks as Glastonbury Big Top compères Rebecca Mordan and Annabelle Holland regale you with a combo of their personal favourite acts that smashed it at Glasto, and exciting new talent from across Cornwall.
We are thrilled to be joined by Falmouth-based Morris dancers The WAD! The WAD are named after Joan the Wad, Queen of the Cornish Piskies. Cornish folklore suggests that Joan the Wad would light people to safety, or sometimes peril, across the Cornish moors. Taking inspiration from Cornish folklore and Joan's feisty and fiery nature, their all-female Morris side brings Joan the WAD energy and a modern, progressive take to a mixture of traditional border and cotswold dances. See their fantastic photos below.
This event is now SOLD OUT! 🤩
This event is part of the Mayven Festival Winter 2023 in Cornwall. The Mayven Festivals project has received £25,000 from the UK Government through the UK Shared Prosperity Fund and is part of a £4.4m investment in a cultural events and talent programme across Cornwall and the Isles of Scilly.