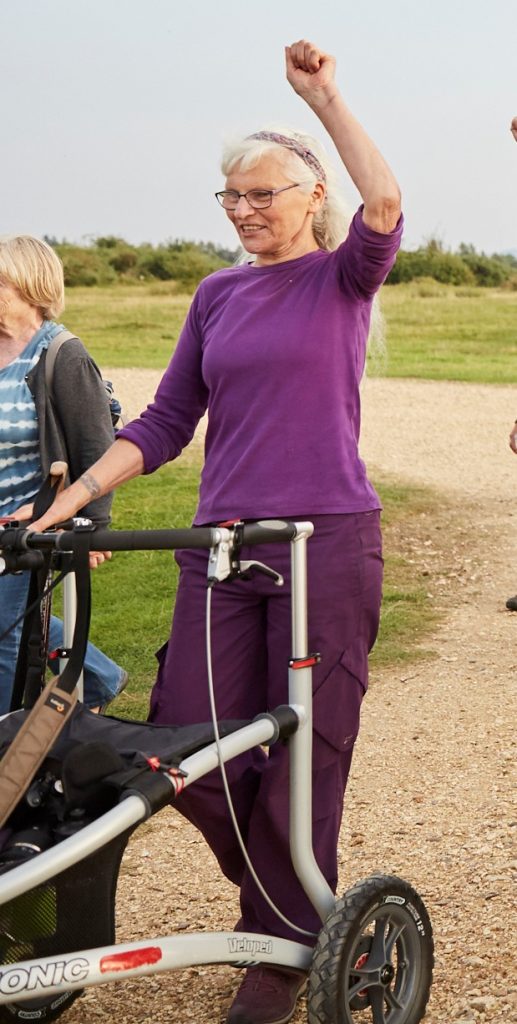 Many of you will know that we are part of the Greenham Women Everywhere project, collating memories and stories from women who attended that incredible peace camp.
And many of you will also know that our Artistic Director, Rebecca Mordan, went to Greenham Common with her mum, as a child.
Some of you might know that Rebecca's mum is no longer with us. Rebecca is actively involved in interviewing Greenham Women, and loves meeting them. And this year, for the first time, she met a woman who had met her mum. Sara Gavin, who was interviewed for our archive, and who joined our march recreating the journey from Cardiff to Greenham that started the camp, shares her memories Rebecca's mum, Marie Knowles, here, in this lovely, warm, audio clip.