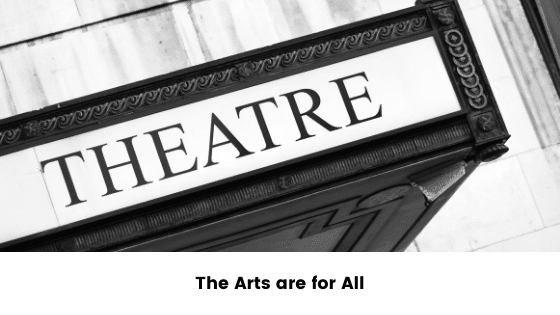 We firmly believe in the power of the arts to entertain, inform, delight, reveal and inspire. We strive to make our work available to all who wish to engage with it, and over the last year we've been working to remove barriers from accessing our work with experts, performers, audience and participants to look at our website, performances, imagery and social media.
We're not going to lie here – no matter how much we want to do this, this is a learning curve and there's always more to learn. But we love to learn! We know this is important – our team includes neurodiverse, Deaf and visually impaired people and we know what it's like to be on the other side of this. But all of us can take steps to improve our engagement and strive to get the training and skills we need – we don't want to miss out on making the best stories possible!
What we've done so far
• We've created a full captioned version of or Greenham Women night around the campfire
• We've introduced integrated audio description to our Salon de la Vie events. This means that your host, Rebecca, describes where she is and perhaps what she is wearing – as well as any other visual elements – as an integral part of the event. You might not even notice this if your sight is unimpaired, but these few comments make a world of difference to others who see things differently.
• We've had training about the accessibility of images and the use of alt-text for webpages and social media.
• We're in the process of making our Salon de la Vie events available in captioned format – initially a week after the non captioned event, but we're aiming to release them as one captioned version in Season Five.
We are also looking at software and design updates on our website and social media approaches to improve these following feedback from our consultants and as we move into live events this summer we are hoping to extend our network of BSL interpreters to support these – if anyone out there fancies helping us celebrate the Greenham Women's 40th in August/September please do get in touch!
And we'd love to know what you'd like to see us do?
Your suggestions here are really welcome, do tell us – let's get creative!