Salon de la Vie – Season Four – Votes for Children
2nd June 2021 @ 7:30 pm

-

8:00 pm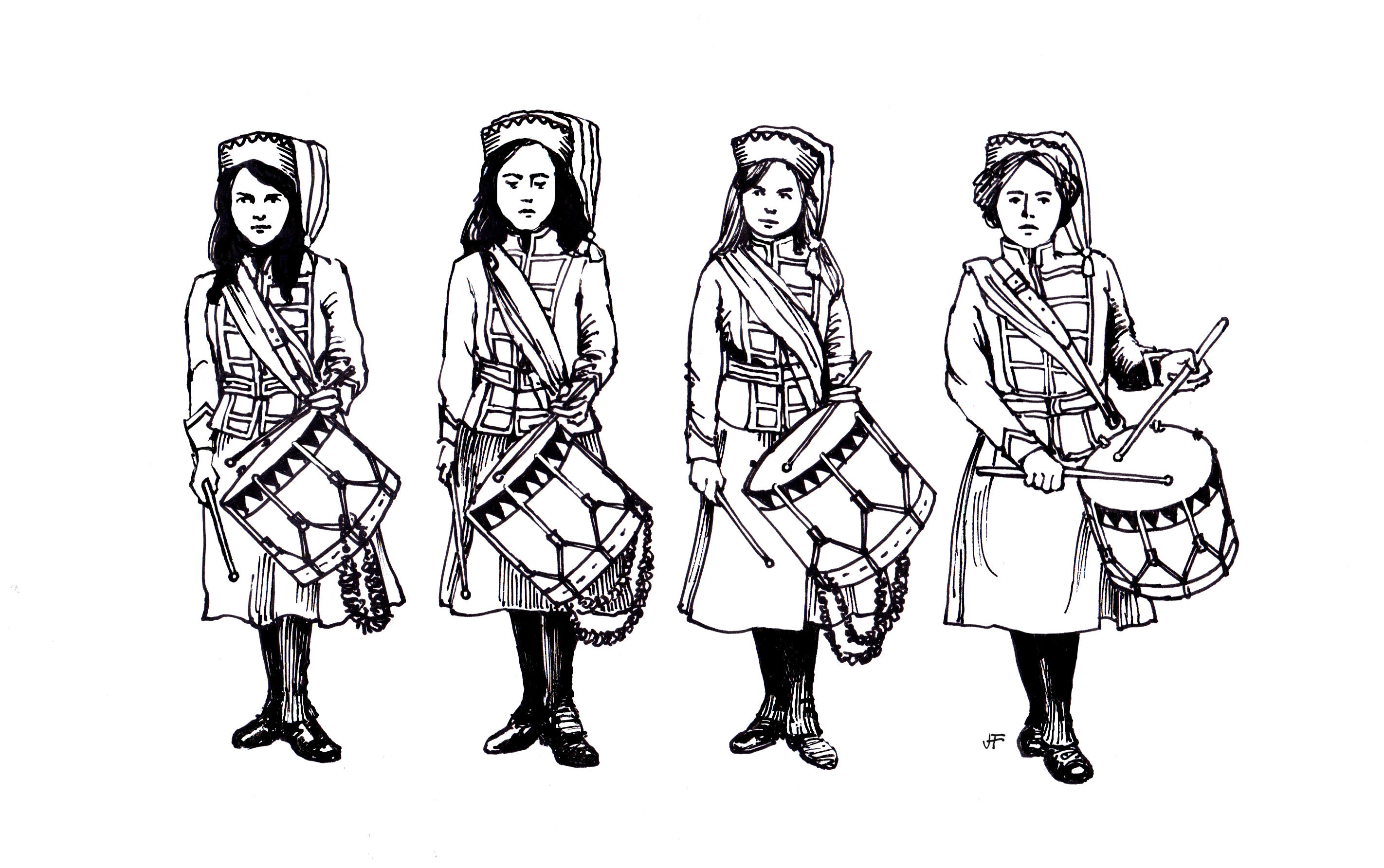 Season Four of Salon de la Vie will be a collaboration with Dr Naomi Paxton on everything you didn't know about the suffragettes and their creative campaigning!  We'll combine recorded extracts, songs, special guests and live shows in this season to celebrate the wild, wonderful, wise and witty women of the first wave.
Join us on June 2nd for Votes for Children – a look at the young people who supported the suffrage movement and found their own voice in the process.
With special guest performances of original material from the campaign chosen by Naomi and songs by Pink Floyd and Lorde presented by Rebecca and her uke-a-lady, this episode promises to kick off season 4 (can you believe it?!) with fun, facts and suffrage surprises!
Did you know?
⚒︎ Marketing at suffrage fairs and exhibitions included the sale of dolls, toys, clothes, sweets, boardgames and even fairground rides!
⚒︎ Italia Conti, founder of the famous stage school, was a member of the Actresses Franchise League and produced a play with her students called Votes for Children.
⚒︎ Suffrage societies specifically for children and young people included the Drummers Union, founded in 1909 which welcomed girls and boys from ages 6 to 21 'to join with others in doing something, however small, towards breaking down sex and class prejudice'
Want to get in the mood? Listen to Naomi's short radio documentary on suffrage Punch and Judy shows here.
About Salon de la Vie
Hosted by Scary Little Girls' Rebecca Mordan, Salon de la Vie is a series of fortnightly 15 – 20 minute extravaganzas of songs, storytelling, merriment and conversation, focusing each time on an awe-inspiring, remarkable and brave human from the world of film, music, literature and history, drawing parallels with the achievements of activists today, to celebrate how people positively embody the change they want to see in the world, for themselves and for others. And we're super proud that each salon has a custom illustration provided by the wonderful Jacky Fleming.
Come along every other Wednesday evening to join in with our singing, celebration and joy!
We'd like to thank our amazing funders Arts Council England for supporting this project
Huge thanks to DJ Stegosaurus for creating a fantastic playlist on Spotify to accompany this Season!
About Scary Little Girls
Scary Little Girls is a vibrant, hard-working production hub whose commitment and passion for theatrical and artistic storytelling is borne out by the variety of scary little work we have created and the support we have from our scary little artists and audiences.