Salon de la Vie Season 5 – Rosa Parks
5th January 2022 @ 7:30 pm

-

8:00 pm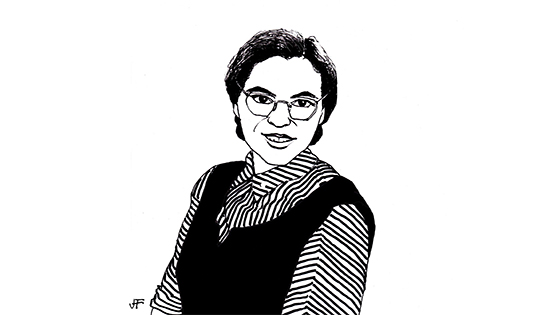 Join us the 5th January 2022, rescheduled from December 2021, for our celebration of Rosa Parks, the civil rights activist best known for her pivotal role in the Montgomery Bus Boycott and an advocate for non-violent direct action (NVDA).
Despite her popular image as a polite but firm woman who decided one day to take a principled stance against racial segregation, Parks was of course a radical activist spearheading strategically organised campaigns for justice as part of the NAACP. In her own words: "People always say that I didn't give up my seat because I was tired, but that isn't true… No, the only tired I was, was tired of giving in…. The more we gave in, the more we complied with that kind of treatment, the more oppressive it became."
We'll be joined by two special guests, actress Kelsey Gordon; and actor and BSL presenter Donna Mullings. We'll discuss the different perceptions of Rosa Parks as an example of how radical political actions are so often removed from their wider, more powerful context.
Did you know?
★ As a member of the NAACP, Parks was an investigator assigned to cases of sexual assault. In 1945, she was sent to Abbeville, Alabama, to investigate the gang rape of Recy Taylor. The protest that arose around the Taylor case was the first instance of a nationwide civil rights protest, and it laid the groundwork for the Montgomery bus boycott.
★ Parks was Youth Leader for the NAACP and received thousands of letters from children across the US: a selection of these and her replies are collated in 'Dear Mrs Parks: A dialogue with today's youth', which won the NAACP Image Award for Outstanding Children's Literary Achievement
★ There is a 'Gare Rosa Parks' railway station in Paris, named as part of the city Mayor's drive to honour inspirational women in public places
Book your tickets here
Link will be sent to all ticketholders 30 mins before event starts
About Salon de la Vie
Hosted by Scary Little Girls' Rebecca Mordan, Salon de la Vie is a series of fortnightly 15 – 20 minute extravaganzas of songs, storytelling, merriment and conversation, focusing each time on an awe-inspiring, remarkable and brave human from the world of film, music, literature and history, drawing parallels with the achievements of activists today, to celebrate how people positively embody the change they want to see in the world, for themselves and for others.
And we're super proud that each salon has a custom illustration provided by the wonderful Jacky Fleming.
Come along to join in with our singing, celebration and joy!
We'd like to thank our amazing funders Arts Council England for supporting this project.
Huge thanks to DJ Stegosaurus for creating a fantastic playlist on Spotify to accompany this Season!
About Scary Little Girls
Scary Little Girls is a vibrant, hard-working production hub whose commitment and passion for theatrical and artistic storytelling is borne out by the variety of scary little work we have created and the support we have from our scary little artists and audiences.