House Party at Kirtlington Park
2nd February 2024 @ 7:00 pm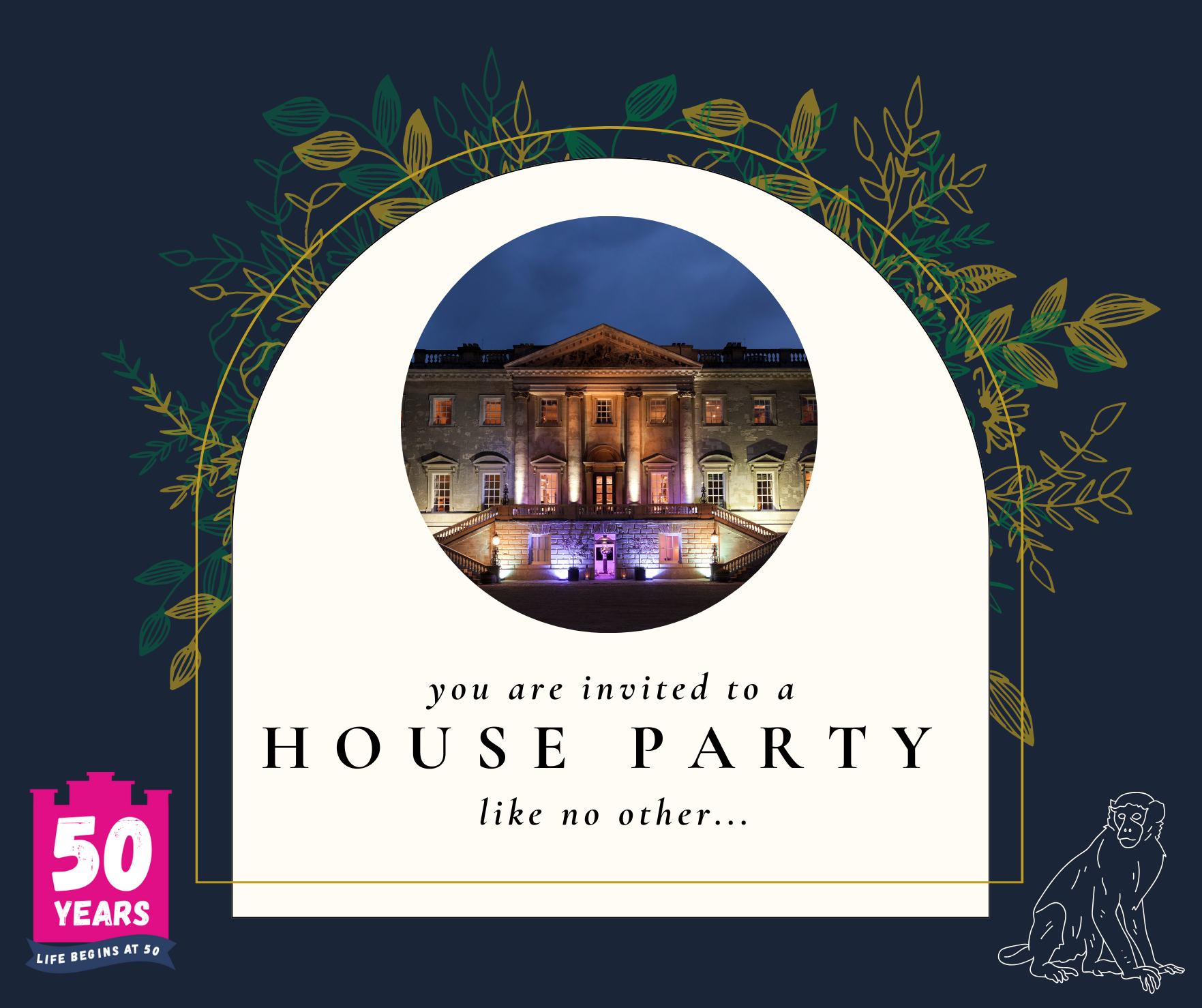 You are invited to a House Party like no other…
Join The Theatre Chipping Norton for an otherworldly winter bacchanal. On a winter's night you'll draw up to Kirtlington Park, aglow with candlelight and secrets to be revealed. Welcomed in from the cold with Cremant and canapes, you'll be guided through the house where all is not as it seems. As painted monkeys dance across the walls, surprises hide within each room.
From haunting subterranean dance to acrobatic opera, from gob-smacking comedy to magical fireside storytelling, you'll discover heart-stopping live performances in rarely seen corners of this classical 18th century house. A truly immersive theatre experience and a feast for the senses for those who like things a little different…
The House Party launches The Theatre's fiftieth anniversary year, and of course we are doing it in the very utmost of style. This evening is everything The Theatre is about – whether you know it or not…
2024 marks fifty years since the creation of the Chipping Norton Theatre company – five decades stuffed full of art and entertainment, joy and surprise. Join us to celebrate the past and look forward to a defiantly ambitious future with a year-long programme of unmatched, unmissable and truly unique events.