Glastonbury goers – get a load of our Pockets of Power!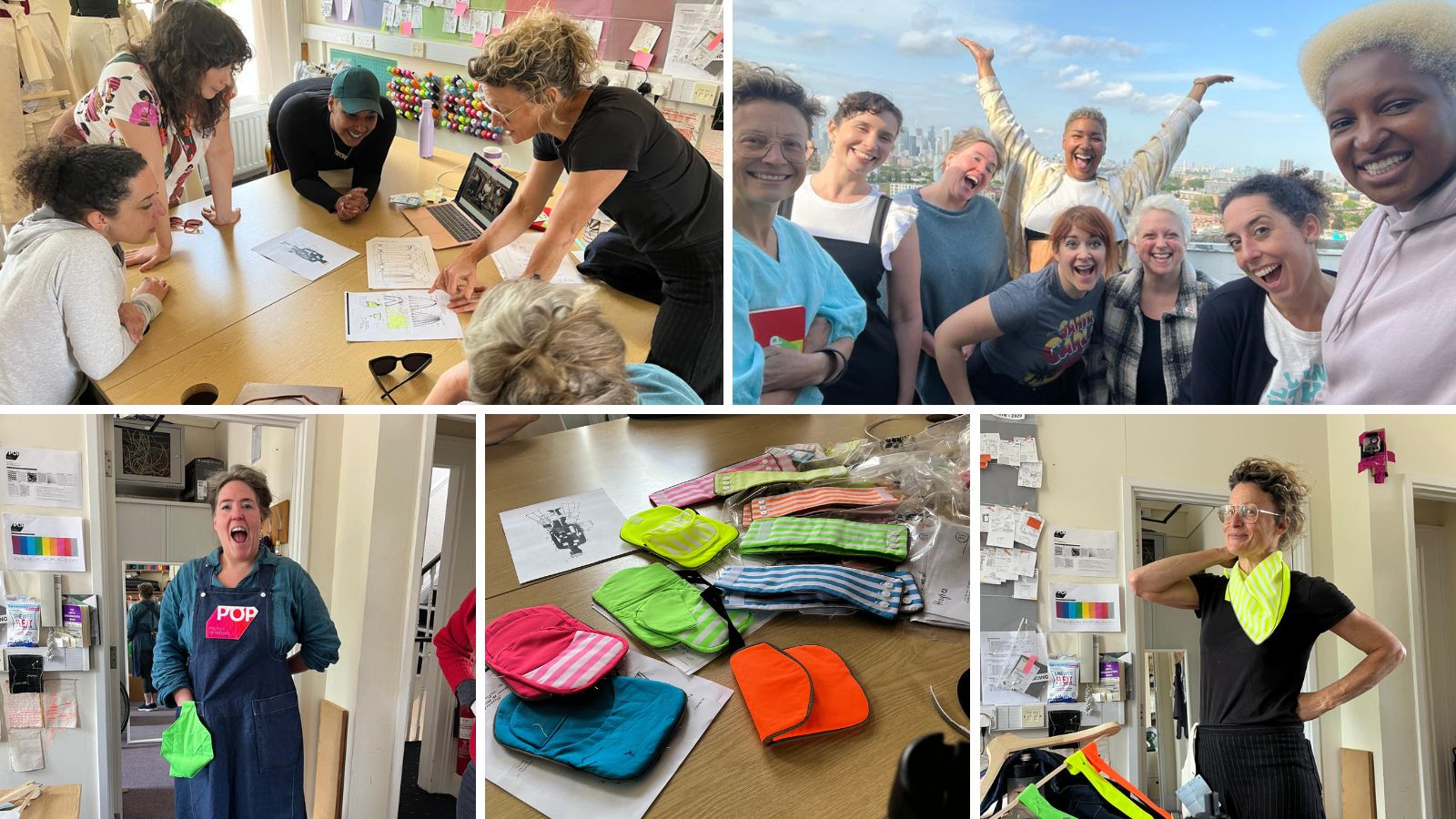 We are delighted to be taking a brand new show to Glastonbury this year, celebrating pockets! Will you be there? Come and see us!
Pockets of Power! is an original concept from the minds of our very own Artistic Director Rebecca Mordan (who, dontcherknow, has also featured in the BBC Writers Room and is the Glastonbury Circus Big Top Compère) our fabulous friend Dr Naomi Paxton (The Royal Central School of Speech and Drama, BBC Radio 3 New Generation Thinker, and aka award-winning cabaret act and member of The Magic Circle, Ada Campe) and is in collaboration with Dr Kat Jungnickel (Goldsmith Uni and author of Bikes and Bloomers)
Together, these flamboyant miscreants will present comedy, song, sketches and audience games to show how women radically reinvented the worlds of fashion and design to solve problems, smash stereotypes and have adventures!
This interactive rampage through the history of the pocket draws on research from the Politics of Patents project at Goldsmiths College, University of London, and will feature:
costumes made from original patents and adapted for festival fabulousness in glitter and neon by Dr Jungnickel's team, including a Victorian lunchbox and muff combination, a personal Edwardian life-saving device for long sea voyages (with hidden sandwich), and a vast array of secret compartments in everything from bags and bustles to hats and hooped skirts!
six live performers, embodying the characters who came up with and used these fabric inventions, such as Milly the Shop-Lifter, Lea the Land-Girl and Sal the Sports-Woman
live music, some specially commissioned for the project and some from pop culture, from music hall to the swinging 60's
bespoke magic tricks
a specially commissioned puppet designed by Velma von Bon Bon
games, gifts and dressing up for audiences as they take part in activities and sections, such as Paper Doll Finger races and the Pockets vs Hands Ultimate Challenge!
Our cast includes friends of Team Scary old and new: Sarah Annakin, Don One, Koko Brown, Nadia Shash, Velma von Bon Bon and Dr Naomi Paxton
This is a Scary Little Girls Production created with Naomi Paxton, commissioned by Glastonbury Festival and Goldsmiths Uni, the first time we've been commissioned by either of these bodies.
Look for us in the festival programme!
Follow Sarah Annakin on Twitter and Instagram
Follow Don One on Twitter and Instagram
Follow Nadia Shash on Twitter
Follow Velma von Bon Bon on Instagram and Facebook
Follow Naomi Paxton on Twitter and Instagram
Follow Ada Campe on Twitter and Instagram
EDIT – our event is now on the Glastopedia page for the stage we're performing on – A Little More Sensation