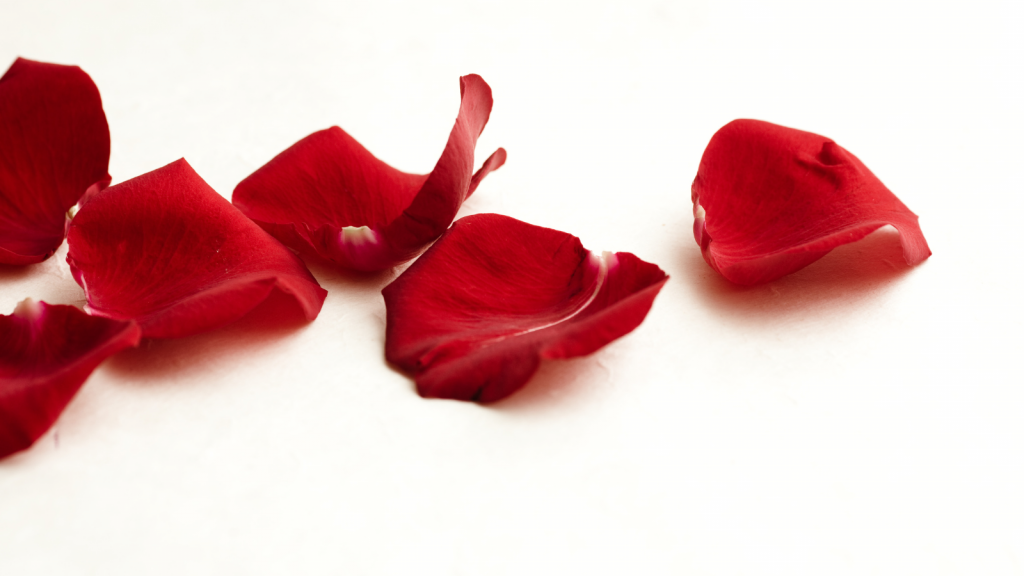 It's Maternal Mental Health Week, a weeklong campaign dedicated to talking about mental illness while pregnant or after having a baby. There are numerous stories of Motherhood, and of Mental Health, in Team Scary and we are honoured and privileged to be sharing some of those stories this week.
We've shared an article and monologue about miscarriage by actor, award-winning playwright and voice over artist Kate Rawson – today we share our final piece from Kate, an excerpt from the stage adaptation of Little Blue Lines – Bloody Woman.
THE MORNING AFTER THE PROCEDURE.
PEOPLE CROSS THE STAGE CARRYING BABY CAR SEATS AND BALLOONS. AMY GETS OUT OF BED, SHE PUTS ON A PAIR OF BRAND NEW KNICKERS FROM THE M&S BAG. SHE TAKES OFF THE HOSPITAL GOWN & IS DRESSED FOR WORK.
MUSIC: AMY PLUGS IN EAR PHONES & PLAYS JUMP IN THE LINE (FROM BEETLEJUICE). THE BABY CRYING STOPS. SHE OPENS A CAN OF M&S GIN & TONIC
AMY: (TO AUDIENCE) It's ok, it's Feelgood Friday! Beer and doughnuts and early finish.
THREE FAMILY OR FRIENDS APPEAR BRIEFLY ON THE STAGE
FF2: Your chances of conceiving a healthy pregnancy are highest in the first six months
AUNT J: Three months.
MUM: Straight after
ALL: (WHISPERED) miscarriage.
AMY TURNS THE VOLUME UP. SHE DRINKS & DANCES AROUND THE STAGE.
MUM: One in five
ALL: (WHISPERED) miscarriages
MUM: can be prevented with changes to a woman's lifestyle! It said in the paper today.
AMY ARRIVES AT THE FLAT, SHE SITS ON THE SOFA.
GREEN WASH.
ALL: So you just need to
AMY: Fuck off!
THE FRIENDS & FAMILY EXIT.
ANDY ENTERS WITH A HOLD-ALL & A SAD BUNCH OF FLOWERS. THE MUSIC STOPS. THEY FACE EACH OTHER.
ANDY: I wish I had been with you
AMY: The signal was shit.
ANDY: sorry.
ANDY & AMY: It's okay.
ANDY: Are you okay?
AMY: It's my new normal. Like foodbanks and vegan sausage rolls.
AMY WINCES
ANDY: Babe?
AMY: Just sore. Sorry, not much of a welcome home.
AMY PECKS HIM ON THE CHEEK. ANDY YAWNS.
AMY: How was Newquay?
ANDY: His hair'll grow back by the honeymoon. Good news about Kate. How's she doing?
AMY: Okay I think. They gave him a funny name. Irish for blessed.
ANDY: We can try again in a few months, babe. Head's killing me, d'you mind if I
AMY: You could leave.
ANDY: What?
AMY: No one would blame you. Your spunk'll be good for decades, you could be a dad again at seventy.
ANDY: Babe
AMY: You, me (TO AUDIENCE) you! Every single one of us depended on a functioning female body.
ANDY: You're perfect.
AMY: I don't work anymore.
(BEAT)
ANDY: Seventy? What d'you think I am, a Rolling Stone?
NEIGHBOURS UPSTAIRS START SHAGGING.
AMY: Fucks sake.
THE GREEN LIGHT CLOSES IN ON THEM
AMY: Shut the window, will you.
ANDY MOVES UP STAGE TO THE PATIO WINDOW.
ANDY: Have you and Alex been gardening again? There's a plant growing in the patio border.
AMY: Where?
ANDY: Back wall.
AMY MOVES UP STAGE TO LOOK.
ANDY: You finally managed to grow something!
AMY: Oh yeah. It's pretty.
ANDY: Still looks like a barren wasteland. Look, babe, why don't we move? New beginnings, eh? You sure you're okay?
AMY: Yeah.
ANDY: (YAWNING) I'll check on Al. Have a think, yeah?
ANDY EXITS YAWNING. THE SHAGGING ABOVE IS RHYTHMIC LIKE A CLOCK.
AMY: (TO AUDIENCE) It's every second Sunday of the month like clockwork. But it's better than the other noises that come at night now.
SFX: BABY SCREAMS, A WHOOSH AS A FURNACE LIGHTS UP.
AMY: In a rare act of self-kindness, Girl deleted Facebook and Instagram and hovered over WhatsApp.
THE GIRLS APPEAR
GIRL 1: How are you, hun? Any news?
GIRLS 2&3: Any news?
GIRLS: Fingers crossed emoji/ Baby emoji/ My fucking tits are on fire!
THE GIRLS EXIT. AMY DRUMS THE TABLE IN RHYTHM WITH THE SEX. IT GETS FASTER AND FASTER UNTIL THE CLIMAX.
AMY: Girl wishes everyone would stop redefining the term baby bore. Boy wishes 'I'm tired' was a legitimate excuse to turn down sex. Girl wishes babies could be grown in a test tube by experts. Boy just wants to make everything better. Girl just wants to curl up in a hole. Boy just wants to have a partner who smiles again. Girls just wanna have…
AMY INHALES A SILENT SCREAM AS THE COUPLE ORGASM ABOVE.
AMY: Satisfying.
END OF SCENE
Petals is a charity that provides and promotes specialist counselling for parents across the UK following baby loss. If you've been affected by a miscarriage, you can contact them here for support.