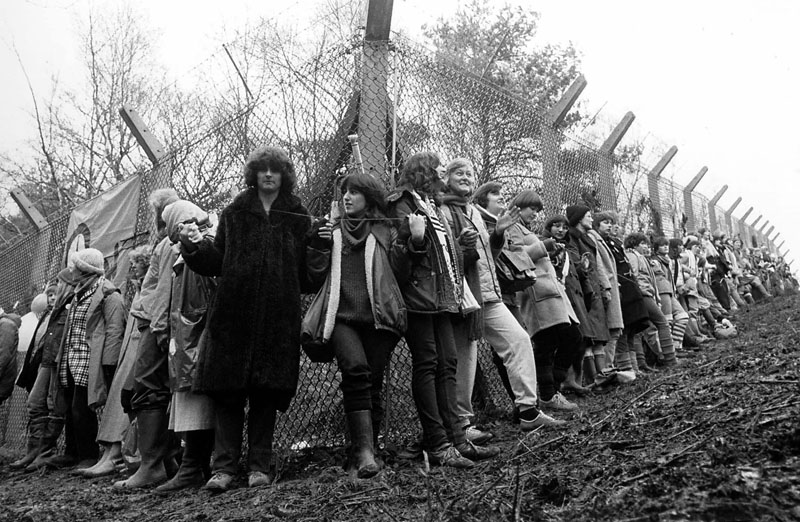 We are incredibly excited to announce that 2023 will see us deliver our biggest project yet, thanks to a grant from the National Lottery Heritage Fund
Working with a range of partners including Greenham Women Everywhere we will be mapping the impact of the Greenham Women. We know that many of them truly Carried Greenham Home, and did incredible things after their time at camp. We want to track those women, find out what they did, and celebrate the impact of Greenham across the UK
The project is taking shape now and we'll be announcing events and activities across the country – do keep an eye on our website and social media, we would LOVE to see you!
Here's just a taste of what we'll be up to
– Online resource – we'll be creating a searchable online resource, visually mapping where Greenham Women went and what they did
– Story – we'll be creating a narrative showing how far Greenham reached beyond the initial camp and demonstrating its cultural impact, from then to now
– Community – we'll be encouraging communities to form connections around their local history and today's current issues, and supporting them to collate oral testimonies from all Greenham Women across the UK – whether they lived at camp or just visited once, exploring how they 'Carried Greenham' into their communities
– Art – we'll be creating new artifacts of Greenham-inspired craftivism, expressing personal and community identities
– Greenham Herstorians – will be helping us ensure we have a positive impact on each region, by connecting with schools, community groups & independent businesses and remote participants through digital output.
There's so much to come – watch this space!