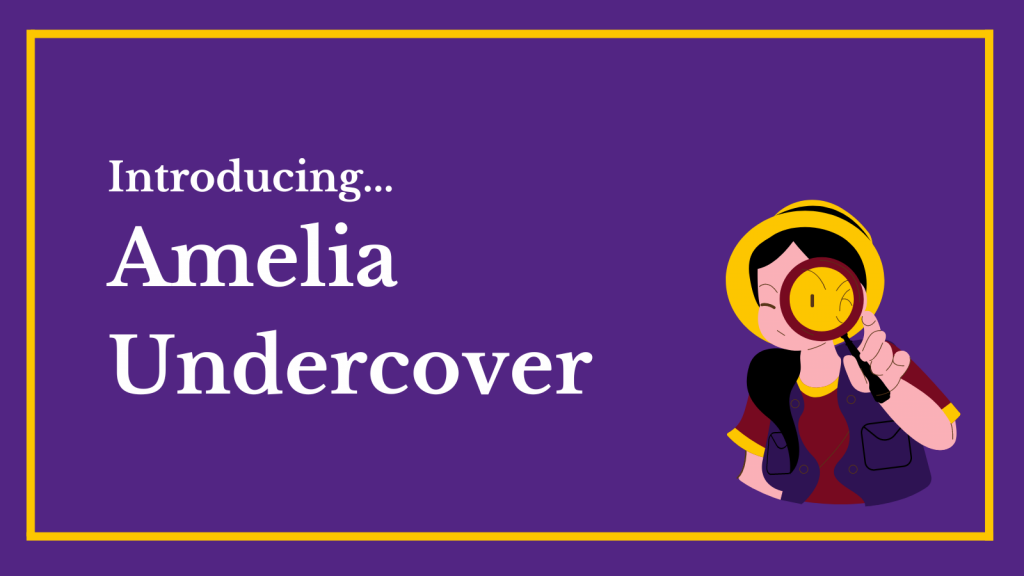 School days – the best days of your life – said no-one, ever, did they?
We are extremely pleased to tell you that we're going undercover in a secondary school, somewhere in the UK. Except it's not us PERSONALLY, but our very dear friend, 11 year old Amelia. And, um, except she's not called Amelia. Because she's undercover and this is her pseudonym.
Amelia will be writing for us occasionally about her experiences of secondary school. It's fair to say that her initial thoughts could be characterised as !%£OMGWTF. Her blogs are rather more erudite.
Over to you Amelia…
Hello dear reader it is I, Amelia Elton.
In the following months I will be writing about the school system and its mysterious ways, here on the Scary Little Girls blog.
Before I continue I want to emphasise that nothing I say should be taken too seriously. This is merely a reflection of my own encounters at school, and a bit of a joke. This does not mean that you will have the same reaction or experience as me. Things may be fine or even good for you. However, this is meant to warn you, dear reader of the shock that may occur when you first go to secondary school.
In these blogs, I will write about the treacherous toilets, the not-so-fabulous food and the dog-eat-dog environment of your town's secondary school, giving you the info from the inside. We will explore together what it is to be a new Year Seven student in this scary new environment, and hopefully in the future, what it's like to be in the later years as well.
Keep reading at your own risk, and please enjoy the ride.